Shop Talk Live 23: Cuba's Forgotten Furniture Masterpieces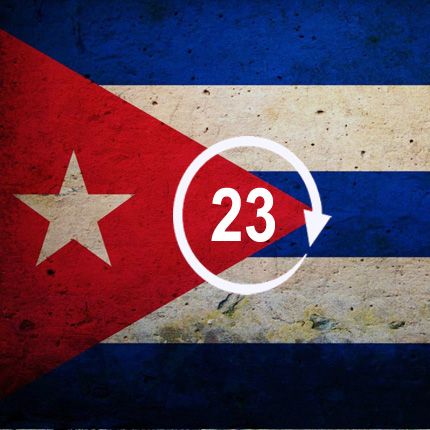 Every two weeks, a team of Fine Woodworking staffers answer questions from readers on Shop Talk Live, Fine Woodworking's biweekly podcast. Send your woodworking questions to [email protected] for consideration in the regular broadcast!
Listen to the podcast, or catch it in iTunes. Remember, our continued existence relies upon listener support. So if you enjoy the show, be sure to leave us a five-star rating and maybe even a nice comment on our iTunes page. And don't forget to send in your woodworking questions to [email protected].
Shop Talk Live 23: Cuba's Forgotten Furniture Masterpieces
On this week's edition of Shop Talk Live, Ed Pirnik fills us in on his recent trip to Cuba, with a special focus on furniture lost to the revolution and a house built of Cuban mahogany. Then it's time to address listener questions as we tackle everything from  when to choose a shaper over a router table, whether you really need a caliper for furnituremaking, and the merits and disadvantages of the radial arm saw. Plus, a brand new audio shop stumper offers listeners a chance to bring home a set of Rockler Bench Cookies.
Now I Know Why Cuban Mahogany is a Protected Species
Of special note this week was Ed Pirnik's holiday trip to visit family in Havana, Cuba.  Traveling along with him was his mother, who hadn't been back home since leaving the island at the age of 15, in August of 1960. While staying at the home of his aunt and uncle, just outside the Cuban capitol, Ed snapped some photos of furniture built during the waning years of the Cuban mahogany trade and learned–much to his surprise–that the roof of his family homestead was all built of Cuban mahogany in the 1930's. Heck, even the exterior siding was milled from the stuff! Get the whole story on this week's podcast.
On this week's episode of Shop Talk Live, senior web producer Ed Pirnik fills us in on a few furniture-related items he discovered while visiting family in Cuba over the holidays.
Finally home. This was a special trip for Ed, as he was bringing his mother, Loly, back to the island for the first time since she left at the age of 15, some 50 years ago. Here, Loly stands outside the gates of the home she grew up in, located in Havana's Miramar neighborhood.
Cuban mahogany everywhere. While in Cuba, Ed discovered a trove of Cuban mahogany furniture dating back to the 1920's, at the residence of his aunt and uncle outside Havana.
Have a look at the beautifully carved, beveled edges of the family's dining room table.
And here you can see just how beefy these mahogany timbers are. This leg was made from a blank probably measuring in at about 6-in. x 6-in. Apologies for the on-camera flash photography!
A happy ending. Ed's mom, Loly, is reunited with her aunt after 50 long years apart.