More Details — A Bail Pull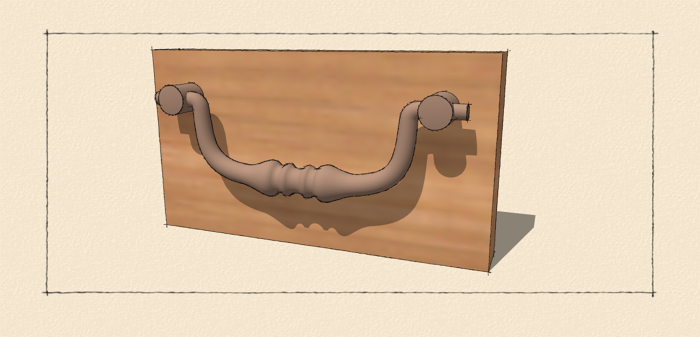 The other day a friend of mine asked me how to draw this drawer pull with the bent bail. It looks pretty difficult but thanks to a plugin called Shape Bender, it really isn't too hard. It's probably a little more detailed than we need for a bit of hardware on a larger cabinet but if you want it, it can be done. Take a look at this video. If you don't need this level of detail, it might be better to draw the pull using the method I show in Creating Hardware for Your Models.
Note, if you download Shape Bender make sure you take a look at the instructions and also make sure you also install Progressbar.rb.