Fit an Inset Door in Place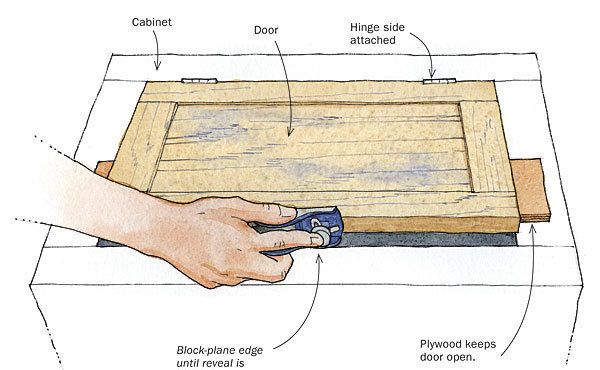 Here how I make fitting a newly made inset door a bit less stressful. After fitting the door to the opening on the top, bottom, and hinge sides, I find it best to sneak up on the final fit at the latch side after hanging the door. Here's how.
With the door attached to the face frame by its hinges, I slide a scrap of thin plywood between the door and the face frame and use a block plane to carefully remove what is needed. This approach eliminates the back and forth between the saw and the cabinet to make minor final adjustments. As a plus, doing it this way lets you put a shallow backbevel on the door, which helps it open and close more easily.

Jim Richey