How to Sculpt a Contemporary Piece
Symmetry is the goal and smart layout is the solution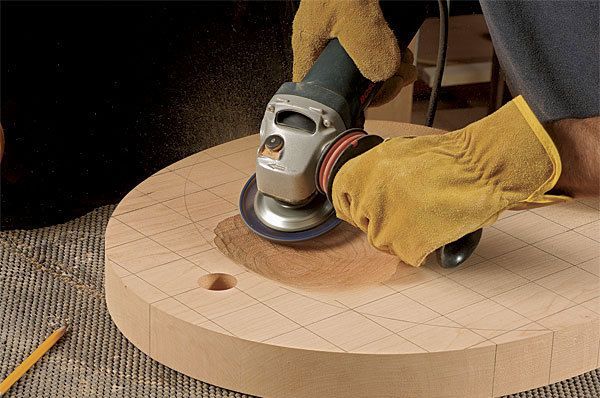 Synopsis: Learn how to shape curved chair parts that are attractive and comfortable. Danny Kamerath breaks his technique down to three steps: rough out the shape at the bandsaw, shape the concave and convex surfaces with an angle grinder, then refine and smooth the curves using a power sander. A grid layout helps him keep the sculpted seat symmetrical.
From Fine Woodworking #222
Many of the chairs I make have shaped parts, and I've learned that they should feel as good as they look. Over the years, I've tried many tools and techniques and the ones I use now are the most efficient way to make shaped chair parts that are attractive and comfortable.
My layout tools are important, because they help me get a symmetrical shape. I use plastic vellum, a flexible ruler, a drafting triangle, a compass, and a pencil. The technique can be broken down into…
Start your 14-day FREE trial to continue reading this story.