Frame-and-Panel Doors Made Easier
A pro's tips for building, fitting, and hanging a traditional door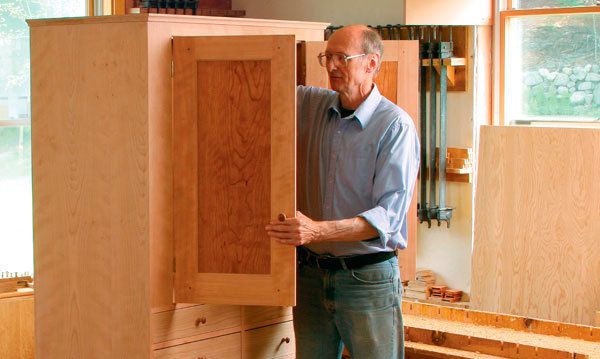 I make Shaker doors differently than others do. While you can't beat a mortised-and-tenoned, pegged frame for strength and style, I prefer a thin, inset panel surrounded by a quarter-round molding as opposed to raised-panel or pillowed-panel doors. Although the Shakers used moldings sparingly, the quarter-round along the inner edges of the frame makes for a clean, slightly rounded, and understated design. This style can blend into both period and modern environments.
The second difference is that I apply the molding, rather than cutting it into the frame parts. The flat, inset panels are only 1/4 in. thick in a 3/4-in. frame, leaving room for the quarter-round molding around the inside edge. I apply the moldings because it's tedious and tricky to cope or miter the profiled frame. And if you mess it up, you have to go back and remake the part, which not only means time lost,…
Start your 14-day FREE trial to continue reading this story.