Best pieces from the biggest woodworking club in America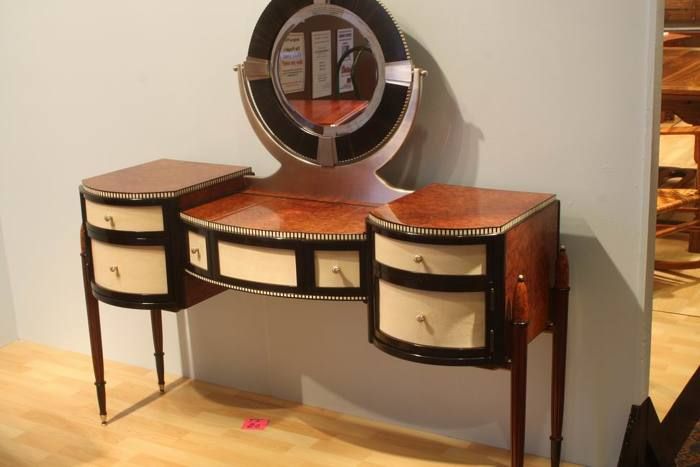 Every year FWW gives an award at the Design in Wood exhibition at the San Diego County Fair. Our award is for design, and it is my chance to disagree with the state judges, who pick most of the other winners. I can't tell you yet who I picked, but it's one of the pieces shown here. By the way, the Best in Show winner, the FWW winner and one or two more will appear in the Readers Gallery in FWW magazine.
I like disagreeing with the state judges so much that I always take pictures of my favorites on judging day (this past Saturday), and post them in a blog. I try to put myself in your shoes (the FWW readers) and find the pieces that will inspire you most.
The show, at one of the largest county fairs in the nation, is put on by the San Diego Fine Woodworkers Association, which is the biggest woodworking club in the U.S., numbering over 1,000 members. This year the show drew 374 stellar pieces—from furniture to carvings, marquetry, intarsia, musical instruments, canoes, turnings, and more–from 18 states.
I always combine my trip with a photo shoot for the magazine, and this year I drove up to L.A. to shoot an article with Nick Offerman, from the NBC comedy Parks & Rec. I had a blast hanging out with Nick. When he heard about the show, he asked if he could tag along. Nick has been building furniture for many years but had never been to a furniture show.
The first thing he said when he walked in the door is, "I'm gonna cry," which was great coming from this bearded, burly guy. When he met Bob Stevenson, who has been organizing the show for 26 years, Nick said, "You're doing the Lord's work." Amen to that.
By the way, if you post a comment here, let me know if you live in the San Diego area. I have 5 free tickets to the Fair to give away, and I'll pick someone at random.
Kory Zussman of Calabasas, Calif., built this amazing Ruhlmann-style dressing table.
The drawer fronts are shark skin!
And Zussman did all the metalwork in this Art Deco mirror, too.
Reuben Foat of San Diego used a CNC (I believe) to carve this ash blanket chest. I like the combination of CNC perfection with the organic material.
The cube pattern rolls out of sight at each end of the panel. This would be next to impossible to achieve by hand.
Jennifer Anderson of San Diego called her simple bench "Pattern Study #1." I can't wait to see Nos. 2, 3, and 4. The squishy ripples on this one remind me of bundled fabric, or a sea sponge.
Miichael Yankowski of Natchitoches, La., built this ham sandwich and stack of letters. He's got a good sense of humor to go along with his woodworking and painting talent.
Frank Irving of Laguna Woods, Calif., was inspired by Sam Maloof when he built this finely crafted, beautifully upholstered lounge chair. It was the most comfy seat in the show.
One of my favorite woodworkers in the world, Brian Newell, of Fort Bragg, Calif., built this little box, modeled after a full-size chest he built in the same style.
It's as pretty inside as out.
And I can't understand how Pete Campbell of Temecula, Calif., turned this huge hollow vessel, leaving the bark around the opening and the voids perfectly intact as he turned the walls 1/8 in. thick!