Fraction Conversion Chart
Use this free chart to convert measurements between fractions, inches, and millimeters.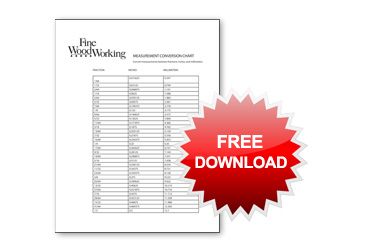 If you use a height gauge for machinery set-ups in the workshop, it's easy to get thrown off by dial indicators that measure in inches, when what you really want are fractions. That's where a conversion chart like this one comes in handy. Print it out and tack it to your shop wall.
To use the chart, simply scan down the list and find the fraction you'd like to convert. Beside that number, you'll find the corresponding measurement in both inches and millimeters.
View PDF