Use Dogs and a Bench Jack to Support Long Boards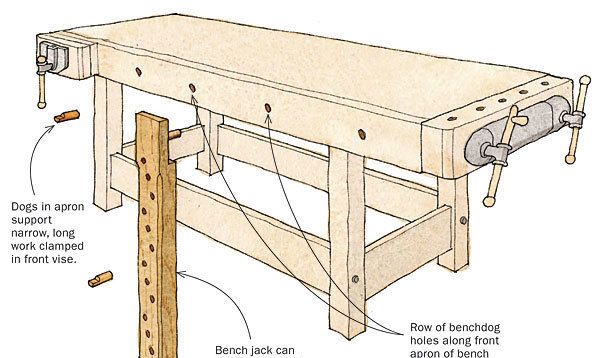 A row of dog holes drilled in the side of a workbench provides a quick and solid way of supporting long boards for edge-planing. Simply install a benchdog or two in the holes, clamp the workpiece in the front vise, and you're ready to go.
You can also use the dog holes to install a plug-in bench jack, which is simply a vertical support piece with a series of dog holes on its face. The bench jack provides a way of supporting wider items, such as doors for edge-planing or hinging.

Jim Richey