Open House at CT Valley School of Woodworking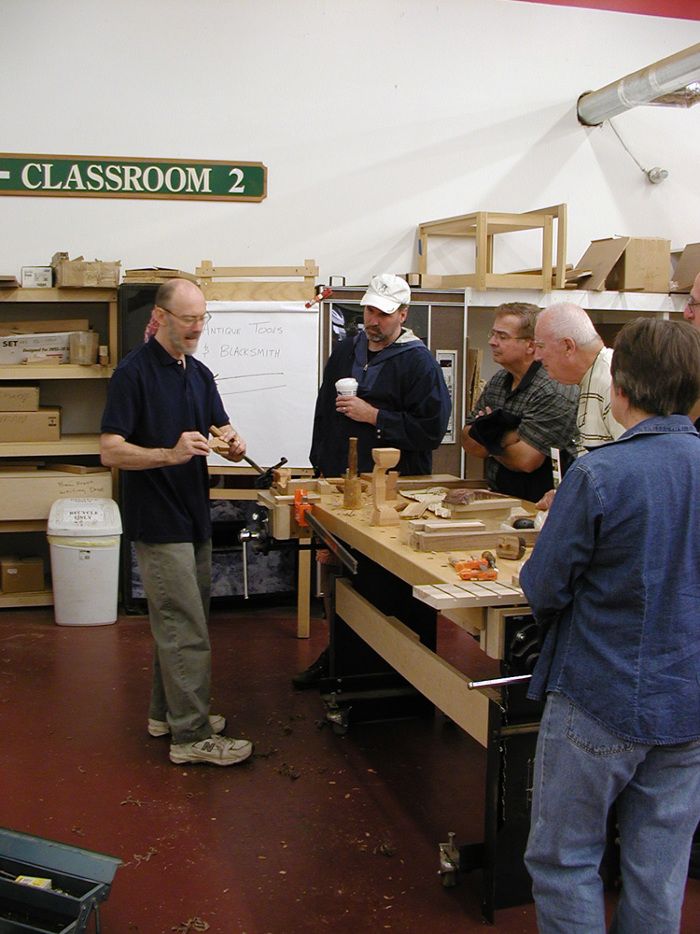 FWW contributing author and CT Valley School of Woodworking director Bob Van Dyke is set to hold his tenth annual Open House. The event takes place on Saturday, September 11, from 9am-3pm and will feature a whole host of guests and exhibitors, including yours truly. I'll be lugging over a few pieces made by FWW staff members and will be on-hand to answer questions and hear your suggestions for how to make our publication and website even better. Catch all the details in the official press release below. And see you in September!
_____________________________________________________________________________
If you are at all interested in woodworking, furniture making, woodturning, blacksmithing, old tools, guitar making or just having a good time, then you need to come to our tenth annual open house.Check out the superb work of CVSW students and talk to demonstrators and school instructors. If old tools are your thing then you are in luck- we will have at least six antique tool dealers here for the day. The whole idea of the event is to get a bunch of people who are interested in woodworking together and have a good time!
Some of the demonstrators and exhibitors will include:
Connecticut Valley School of Woodworking gallery
Lie Nielsen Toolworks
Central CT Woodturners
Mystic Woodcarvers
Fine Woodworking Magazine
US Guitars
Sage Guitars
Greg Massicotte- Behlen Finishing Products
Matt Bickford 18th Century Molding Planes
Shapton Sharpening Stones
Ben Barrett from Berkshire Veneers
Walt Scadden Blacksmithing and English Wheel metal shaping
CT Historical Society
Hill-Stead Museum
CVSW Instructors Bob Van Dyke, Will Neptune, Mickey Callahan, Fred Roman, and Walt Scadden
Scenes from last year's open house.
Scenes from last year's open house.
Scenes from last year's open house.
Scenes from last year's open house.
Scenes from last year's open house.