IWF Alert: Freud's thin-kerf combo blade does it all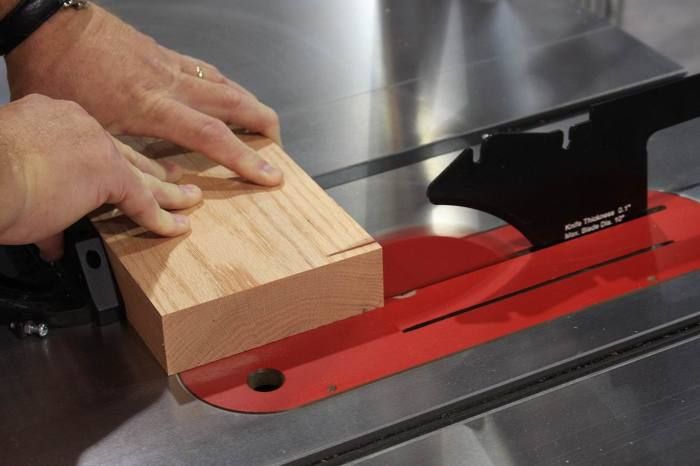 Freud calls its new Premier Fusion blades its "best of the best" line, positioning it against fine woodworking blades like the Forrest Woodworker II. For some time, company officials say, they had resisted offering a combination tablesaw blade in the Premier Fusion line, insisting that people buy a rip blade for ripping, and so on. But they gave in last year, and they say their Premier Fusion combo blade is now their best-selling blade.
Last year's version was a full-thickness blade, and this year at IWF Freud debuted the thin-kerf version, which creates less waste and requires less horsepower without sacrificing cut quality, the company says. I can't argue. I watched Freud's Troy Bowman make cut after cut and each was flawless and relatively quiet, too. Even when I held the offcuts up to the light, I couldn't detect a saw mark. And crosscuts in veneer plywood showed zero chipout. Only a thorough test (stay tuned for that) will tell how this blade holds up after a few hundred feet of oak and maple, but at $80 it sure looks like a great value against the other top-end blades out there.
Like all the blades in the Premier Fusion line, the thin-kerf combo blade has anti-vibration slots, which probably contribute to its smoothness. Freud recommends the thin-kerf version for saws under 3hp, and the full kerf for 3hp and higher.
Read about other great tool finds at IWF 2010