Secret to a Sheraton Leg? Divide and Conquer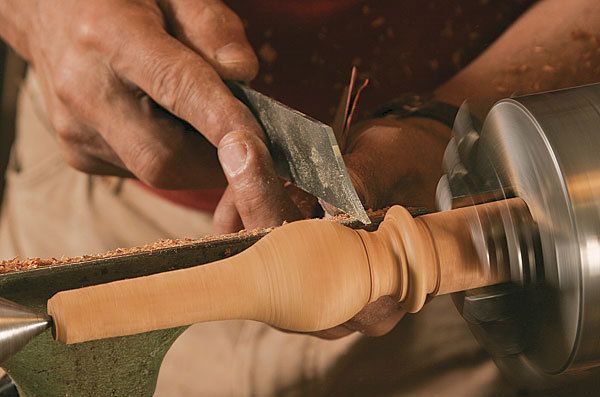 Synopsis: The turned legs on Mario Rodriguez's Sheraton table look daunting. They start with tight stack of rings, followed by 12 carved, tapered reeds that end in a small ring and reel at the ankle. Below that the leg swells to a smooth bulb and ends in a narrow tip. All these traditional details were intimidating to Rodriguez, who doesn't consider himself a turner. So he decided to tackle the problem in stages. He broke the legs into three sections, turned them separately, and then joined them together. This allowed him to work on a small lathe and to relax, because any mistake he might make would not ruin the entire leg.
I'm always on the lookout for small but challenging projects, so this Sheraton table caught my eye. It's a stylish piece, compact and delicate. But it was the turned legs that really grabbed me. The top portion…
Start your 14-day FREE trial to continue reading this story.