Readers Divided by Table Saw Verdict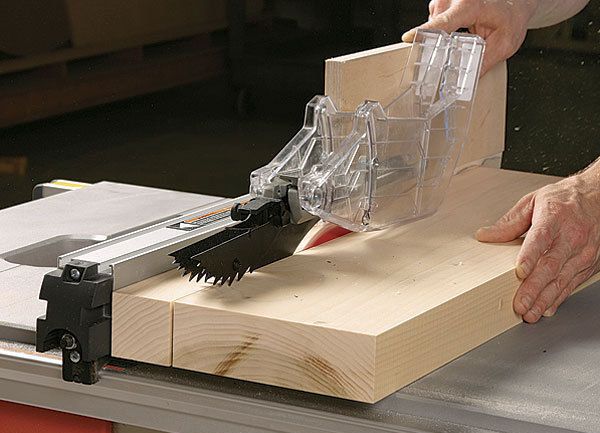 The huge judgment entered against Ryobi by a Massachusetts jury is ridiculous. The user (Carlos Osorio) was operating the saw with no blade guard, splitter, or rip fence. Although Mr. Osorio may not have been aware of the dangers of these missing safety devices due to his inexperience, that is not the fault of Ryobi (manufacturer of the portable tablesaw being used) or One World Technologies (Ryobi's parent company). It is excessive to ask that all saws be equipped with flesh-sensing technology. Well-made woodworking tools are costly enough, without adding a sensor and brake mechanism that will increase the cost of the tool by hundreds of dollars.
—Cheri Herschell, Zelienople, PA.
The validity and ethics of the major tool manufacturers not incorporating flesh-sensing technology can, and should, be debated. But what's amazing to me is that One World's lawyers were unable to sufficiently educate the jury on safe saw operation to be able to demonstrate the ridiculousness of Mr. Osorio's behavior.
—Michael Singer, Felton, Calif.
As a retired hand surgeon and an active woodworker, I am interested in woodworking injuries from both a professional and a personal viewpoint. My article on woodworking injuries in FWW #36 confirmed in a small study that the tablesaw is the most dangerous tool in our shops. The study also confirmed that the majority, if not all, of the injuries sustained on the tablesaw occurred when there was no guard in place.
It would seem that the solution would be to always use a guard. However, most of us who are serious woodworkers will admit that we do not always use a standard guard because, in many tablesaw operations, there is no perfect guard. That is, there wasn't until SawStop founder Stephen Gass's groundbreaking technology. In my opinion, every manufacturer of saws should incorporate this technology. Prevention is a better solution than the best surgery.
—Jeff Justis, Oxford, Miss.
The bar has been raised! Instead of complaining about the legal system, we should be rejoicing that it has done what neither the legislators, public safety regulators, industry trade groups, nor tablesaw manufacturers have done: Enforced the new safety standard created by Mr. Gass's incredible invention. Judging from the responses on FineWoodworking.com, the woodworking community is incensed by the decision. Responses invoke the right of all citizens to choose whatever type
of saw they desire. What is happening here is that a much greater level of safety protection has become available. Saws can now be manufactured that won't cut off fingers. In the 1970s, seat belts became the new standard of safety for automobile manufacturers. Now they must include antilock brakes and antiskid technologies to meet the 21st-century standard.
Some woodworkers will say that if they cut off a finger, so be it; it is their right to equip their shops as they will. This argument is specious, because serious injuries are costly not just to the injured, but to all of us. Much of the medical and rehabilitation care administered to an injured woodworker comes from public funding and insurance company payments. These costly payments get shifted to the rest of us. The disabled woodworker may have to go on welfare to collect enough to pay his/her bills. Again this adds to the public debt.
—Herb Hedeen, Chicago
Editor replies: This is a complex issue, and these responses leave out a few key facts. There are two main types of tablesaw injuries: kickback and hand-to-blade contact. Recently, Underwriters Laboratory (UL) addressed the first hazard directly, and the other indirectly, by requiring that all new tablesaws include a Europeanstyle riving knife that moves up and down and angles with the blade, and therefore can stay on the saw for almost all operations. Most of these new riving knives are easy to remove when necessary, as are the blade covers attached to them. Therefore, they are much more likely to be used than the older splitters and covers, preventing kickback and reducing the incidences of hand-to-blade contact. Every saw manufacturer has complied with the UL mandate, including SawStop.
Last, aside from paying a higher initial price, a SawStop owner must also replace the brake cartridge ($80) and the blade each time the device is triggered, which can happen accidentally. Also, it is yet to be seen if the SawStop technology will be feasible in a portable, job-site saw—the most popular type of tablesaw and the type that Mr. Osorio was using.
All new saws have riving knives. In our recent review of portable tablesaws (FWW #209), the type Carlos Osorio was injured on, we found state-of-the-art riving knives and blade covers, designed to stay on the saw for most types of cuts, and come off in a snap when necessary.