Use Bed Bolts for a Knock-Down Table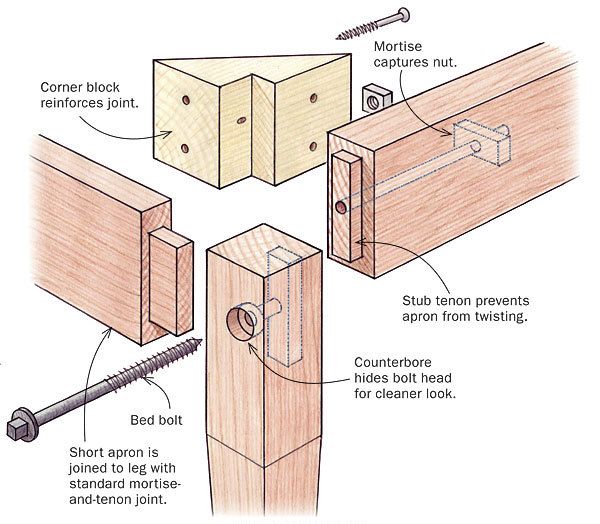 Q:
I've been asked to make a 9-ft.-long harvest table that can be disassembled for easy moving. What is the best way to join the aprons to the legs so that the joints are both strong and easily knocked down?
Steve Morris, Riverhead, NY
A:
Join the short aprons to the legs with standard mortise-and-tenon joinery. Then make a stub tenon on the apron and a matching mortise on the leg to align the apron and leg, and prevent twisting. Secure the joint with a bed bolt and reinforce it with a corner block, driving two screws into each apron and one into the leg.
Bed bolts are not appropriate for a refined period piece, but they look fine on a rustic harvest table, especially if you drill a counterbore in the leg to hide the bolt head. One last note: To accommodate the nut, the apron will need to be at least 1-1/4 in. thick.