New Study Discusses Table Saw Injuries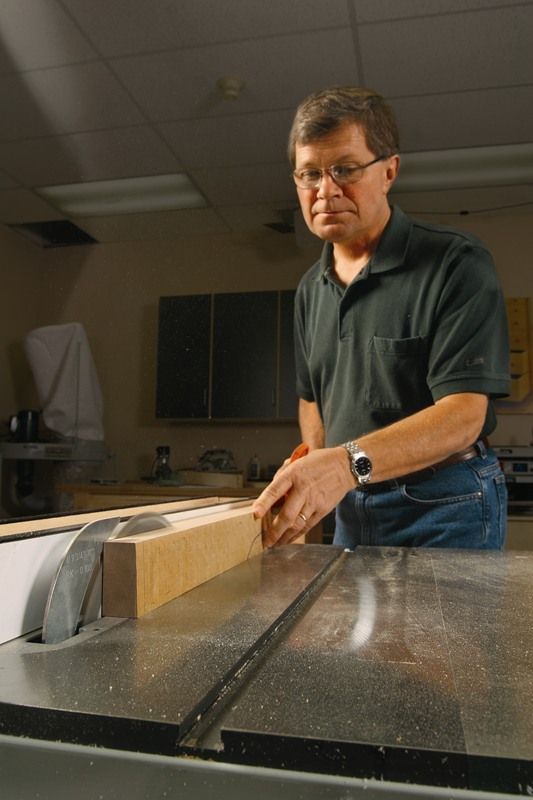 According to a recent study published in the Journal of Trauma, a professional journal for ER staff, roughly 31,400 people are treated in emergency rooms every year for tablesaw injuries. This is based on ER reports compiled from 1990 to 2007 and amazingly, that figure doesn't even include folks who are injured on the job. Those statistics are kept separate and aren't included in the study.
As you might imagine, roughly 93 percent of those injuries were to the users' finger, thumb or another part of their hand. 66 percent of those injured had lacerations while 10 percent had amputations. Other types of injuries include soft-tissue injuries to the head, face and neck, presumably from flying lumber or debris caused by kickback.
Back in January 2005, the Consumer Product Safety Commission (CPSC) required that new tablesaw models include a riving knife and modular guard to prevent these injuries. Since that time injury rates have remained virtually unchanged, which begs the question: "Why are so many people hurt while using tablesaws, despite improvements in guards and splitters?"
The article makes a number of suggestions. Among them, tablesaws are the cornerstone of most woodworking shops and the machine is easily the most versatile power tool for woodworking. As a result, the study's authors suggest that tablesaws aren't inherently more dangerous, but the saw gets more use than any other machine and there are lots of tablesaws out there. Just how many? Nobody really knows, as manufacturing and import figures combine tablesaws with other types of power saws, so no useful data exists.
The authors also suggest that any new safety measures can take a long time to make a difference, because a new tablesaw will likely be in service for 10 years. I think that figure is actually low. I'm betting it's closer to 20 years or more, especially for contractor and cabinet saws.
Reading the study brought to mind my first and only close call (knock on wood) with a spinning tablesaw blade. I was 16 years old and ripping framing lumber for my uncle's contracting business. Fortunately, I only got a small nick on my thumb and I never even told him or anybody else about it. But the outcome could have been very different.
Why do you think so many people are hurt using tablesaws? Have you ever had an injury from a tablesaw? What caused the injury and how could you have prevented it? Do you think government regulators or the power tool industry should be doing more to protect users? I'd love your input.