Tenon Shootout
Tablesawn or hand-cut? Two experts go mano-a-mano to champion their favorite techniques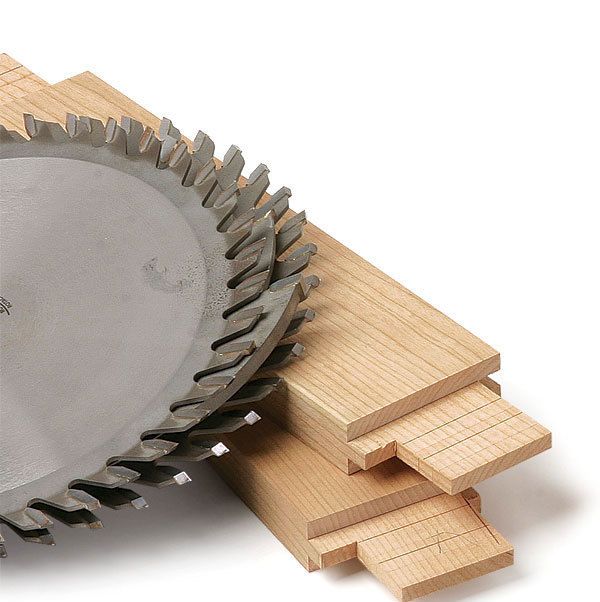 Synopsis: Is it better to make tenons with hand tools or power? Associate Editor Matt Kenney and Art Director Mike Pekovich took on the challenge to find out who could make the tenons and assemble two frame-and-panel doors faster–Matt with hand tools or Mike with a tablesaw. Find out who won, and whether either of them would change their technique the next time around.
Associate Editor Matt Kenney livened up one of our staff meetings not too long ago when he mentioned that he likes to cut tenons by hand. A passionate and experienced woodworker, Kenney tends toward hand-tool techniques.
But he really ignited the conversation when he went a step further and said the work can be done faster by hand than by machine. Art Director Mike Pekovich, with more than 70 pieces of furniture under his belt, disagreed. Pretty soon we had a contest brewing.
To settle the argument, Matt and Mike each cut the tenons for a pair of cherry door frames— eight haunched tenons in all. We milled all the stock and cut the mortises in advance, centered on the stock.
Associate Editor Steve Scott acted as timekeeper. Matt finished his frames in 129 minutes; Mike was done in 35. Still, once the dust settled, we all agreed that the stopwatch didn't tell the entire story; the real lessons were in the tips and techniques that we'd witnessed.
'Cutting tenons by hand is quicker than you think'
I've been cutting joinery with hand tools since I began making furniture, when I didn't have the money or the space for big woodworking machines. Nowadays, I still prefer hand tools—especially for joinery. Machines are fast, but I've found that I don't gain much in time or enjoyment by using them.
Cutting the tenons for this pair of doors, for instance, shouldn't take too much longer by hand than it does with a stack dado cutter at the tablesaw. You can make the process efficient with a few tricks for cutting crisp, clean tenon shoulders and cheeks that need only minimal trimming for a good fit.
And the additional time it does require is time well spent. After all, it's time spent woodworking.
From Fine Woodworking #210
For the full article, download the PDF below:
View PDF