Build a Simple Miter Saw Stand
This simple miter saw stand solution is great for tight spaces and even tighter budgets.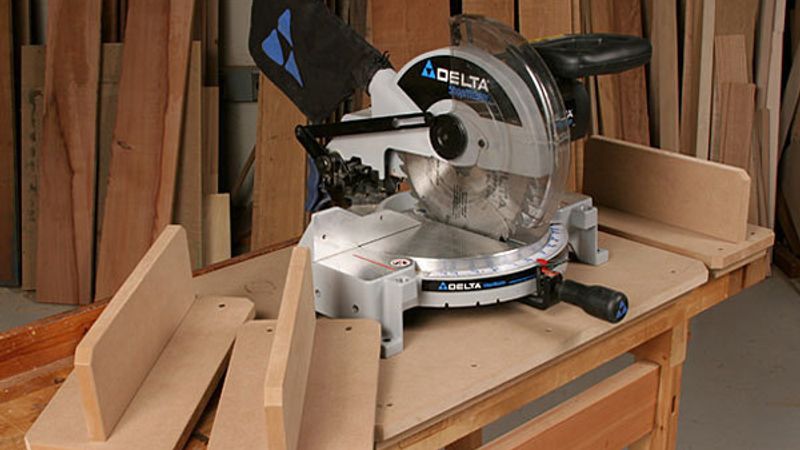 Matt Berger, Ed Pirnik, and Michael Dobsevage
Just because you don't have the space or the budget for a dedicated miter saw stand doesn't mean you need to sacrifice accuracy in your crosscuts. In this Fast Fix video, Fine Woodworking contributor John White shows you how to build a stowable stand that gets the job done and doesn't eat up shop space.
White uses MDF and a few hardwood scraps to produce a solid base for the saw, which rests atop a standard workbench. On either side of the saw, he uses a set of custom-built supports which carry the stock during cutting. When not in use, the components are easy to store away in a cabinet.