Trestle Legs are Best for Workbench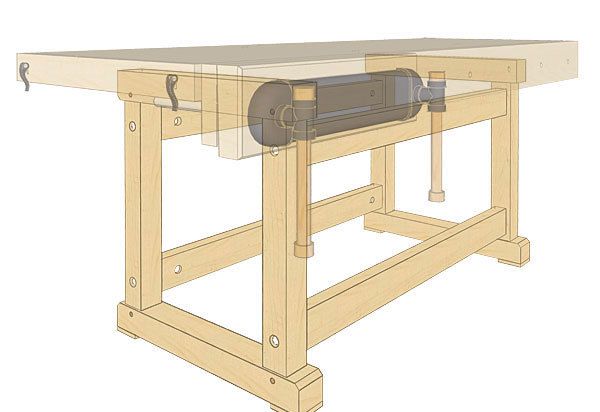 QUESTION:
I like Matt Kenney's workbench ("Matt's Monster Workbench"), but wonder why he used trestle-style legs.
Dwayne Salisbury, Albuquerque, NM
ANSWER:
I used trestle-style legs on my workbench for four reasons. First, the wide sled foot makes for a very stable base. Second, the wide trestle top gives support to the entire width of the benchtop. Third, they make for solid end assemblies that, in conjunction with the long stretchers, resist racking very well. Finally, I was able to move the long stretchers in from the edge of the bench, freeing up foot room and making it easier to clamp to the benchtop.
Drawing: Dave Richards