Best Finish for Tabletops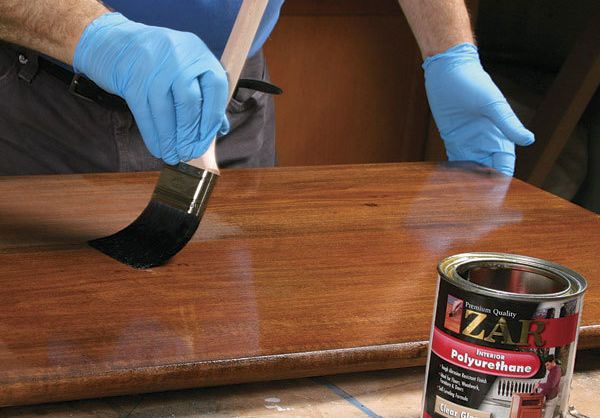 Q:
A:
Question: I'm making a kitchenette table and want protection against watermarks. Is there a finish that comes close to the water resistance of Formica? — John Willoz , Columbus Junction, Iowa
Answer: You have a choice, depending on how proficient you are with spray equipment. A sprayed, two-part, catalyzed conversion varnish such as Duravar Plus will give you water and abrasion resistance approaching that of Formica laminate.
This type of finish is no harder to apply than any other spray finish; however, make sure you follow the finishing schedule printed on the can.
Bulletproof, but at a price. A sprayed, two-part, catalyzed conversion varnish is the best defense against tabletop watermarks. However, it's expensive (Duravar Plus varnish; $22/gal.; catalyst, $30/gal.; www.mlcampbell.com), and it requires spraying know-how.
Usually, two or three coats are needed to achieve maximum protection, and all coats should be applied within an 8- to 12-hour window. Before you start, make sure you have enough time to completely finish the project—and to clean your spray gun after you're done. Any finish left inside it will turn to stone by morning.
A hand-applied option
If you're like many nonprofessional woodworkers, you probably don't have spray equipment. In that case, a standard brush-on polyurethane varnish is a good choice.
While not as bulletproof as a conversion varnish, it is more than adequate for most conditions. I finished my dining table in that way 30 years ago and, despite daily use, it still looks almost as good as the day I brought it into the house.
Photos: Kelly J. Dunton and Charlie Reina