Mortisers for All Budgets
If you can cut mortises quickly, furniture making is faster and more fun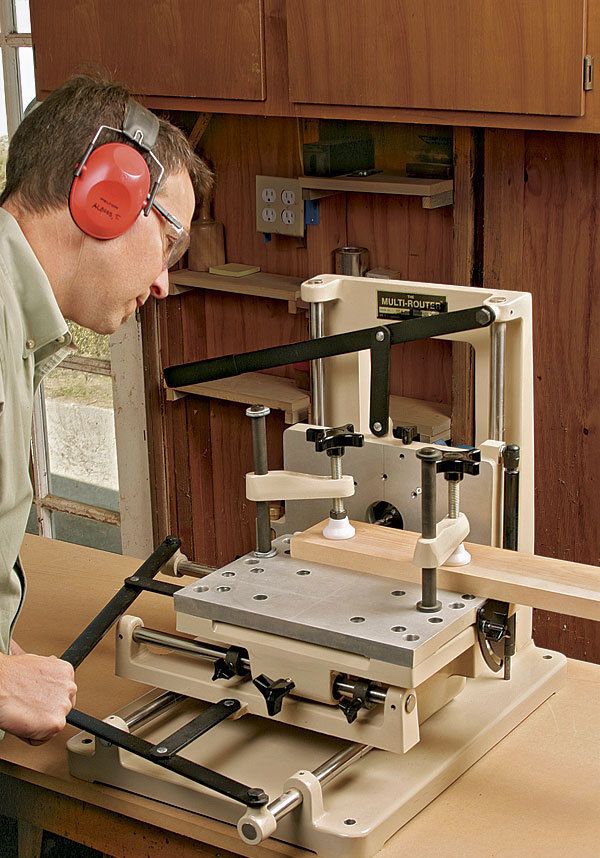 Synopsis: Found in almost every pro shop, the mortising machine is also a great time-saver for hobbyist woodworkers. Tim Albers tried out several different types to see which ones deliver on the promise of producing an accurate mortise in a minute or two. Which type is best? It depends on your budget and whether you want a machine that can make more than just mortises. Hollow-chisel mortisers are straightforward, producing an accurate square hole, and they come in different sizes and categories. Horizontal slot mortisers are pricier, and the more complex joint-making machines are pricier still.
From Fine Woodworking #206
In almost every professional woodworking shop, even the one-man operations, you'll find some kind of mortising machine. Making tight mortise-and-tenon joints is one of the most tedious parts of woodworking, and in the pro environment, time is money.
But time is just as precious for me, a hobbyist woodworker with an expanding day job and shrinking leisure time. Like many pros, I've struggled with the usual mortising methods. Drilling and chopping is OK for a mortise or two, but it is tedious and easy to foul up. For multiple workpieces, I turn to router jigs, but simple ones work for only one size of mortise, and more versatile jigs are complicated to build.
The answer is a dedicated mortising machine, and there is a host of them—from hollow-chisel to horizontal to super-jigs—all promising an accurate mortise in a minute or two. And some can do a lot more than mortise. I've always wanted to try them, seeing which ones deliver on their promises, so I was excited when FWW gave me the green light. This is not a brand-vs.-brand, apples-to-apples test. With a wide variety of equipment to test, I chose representative products in each category and price level, looking for typical features and specs. I focused on machines and jigs that can make a range of mortise sizes that a woodworker needs, and I left out jigs and tools, such as Festool's Domino, that make only small mortises. In the end I found that every machine can crank out a perfect mortise, but some are much faster and easier to use than others.
HOLLOW-CHISEL MORTISERS ARE AN AFFORDABLE SOLUTION
These machines are the most straightforward. Pull down the handle, and you get a square hole. An auger bit leads the way, clearing out most of the material, followed closely by a square chisel that removes the corners. Make a row of these square holes, and you have a mortise. The category breaks down into three basic levels.
For the full article, download the PDF below:
View PDF