The Ins and Outs of Drawer Stops
Four clever ways to keep a drawer in its place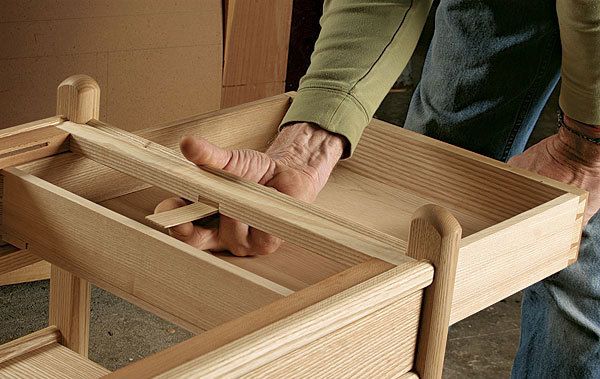 Synopsis: What's the first thing you do when looking at a piece of fine furniture? Chances are, if the piece contains drawers, you pull one out. You're looking for well-crafted half-blind dovetails, an even reveal, a smooth glide in and out of the drawer pocket. You may not be thinking about the drawer stops — those unseen agents that keep the drawer from being pushed in too far or pulled out too far, and keep the reveal consistent — but you can bet they are in there, doing their job. Peter Turner offers the lowdown on four clever drawer stops that have served him well in the furniture he builds — two in-stops and two out-stops. They are positive and durable, and worthy of fine furniture.
From Fine Woodworking #205
A well-fitted, smooth-gliding inset drawer is a testament to fine furniture making. This type of drawer, often made with half-blind dovetails at…
Start your 14-day FREE trial to continue reading this story.