Jigs for Smooth Curves on the Bandsaw
A gallery of circle- and curve-cutting jigs from a master of the bandsaw, plus measured drawings so you can make your own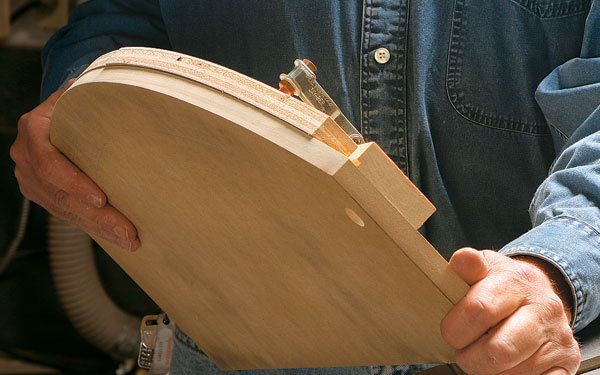 The wall next to my bandsaw is festooned with jigs that expand the versatility of the basic machine. Though simple to build, each jig quickly and safely delivers the precise results I depend on. Click on the links below to get measured drawings for some of my favorites.
Build these jigs from Baltic-birch plywood or medium-density fiberboard (MDF), and adjust dimensions to fit your bandsaw.
Bandsaw Jigs for Smooth Curves
For the jigs to work correctly, the bandsaw's blade must cut parallel to the fence. To achieve this, I check that the bandsaw's tires are in good shape (no grooves or ridges), then set the fence parallel to the miter-gauge slots. Next, I adjust the angle of the upper wheel. If the blade's centerline aligns with the centerline of the upper wheel, it will cut parallel to the fence.
Check by ripping some scrap. You'll know it's right when the back of the blade is centered in its kerf. (For more on bandsaw setup, read Five Tips for Better Bandsawing or watch a subscribers-only video series on bandsaw tune-up.)
To learn more, read Five Essential Bandsaw Jigs.