Mark a Roller Stand for Faster Setups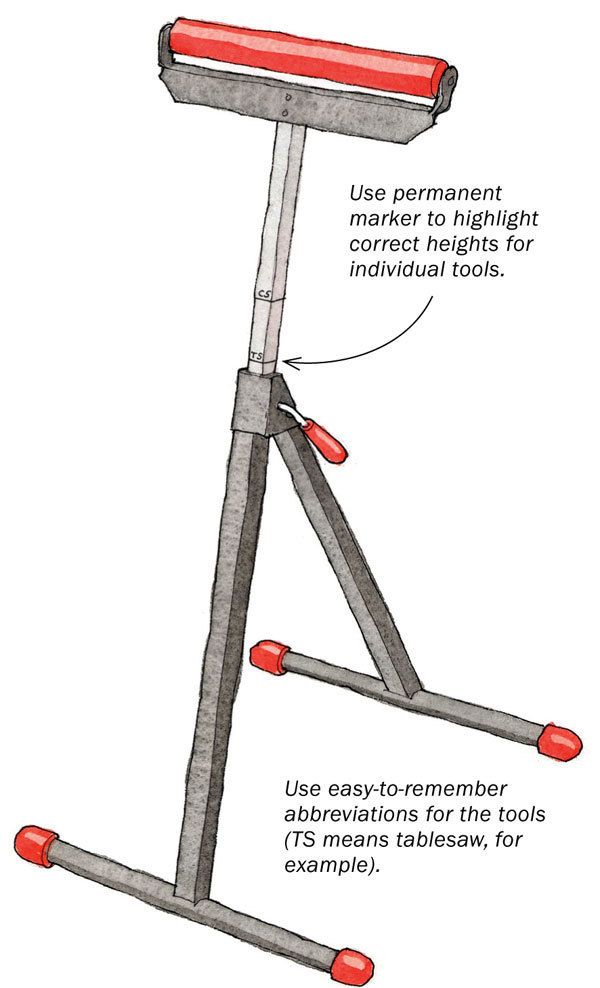 I use my roller stand with several different tools with different table or outfeed heights. This requires me to adjust the stand frequently, with all the bending over, sighting, and readjusting that involves.
To speed up the process and save my back, I marked the extension shaft of the roller stand to indicate the correct height for different machines. Now all I have to do is adjust the extension to the right line, tighten the handle, and go to work.
Drawing by Jim Richey.

Drawing by Jim Richey.