Inexpensive Substitute for a Sharpening Sink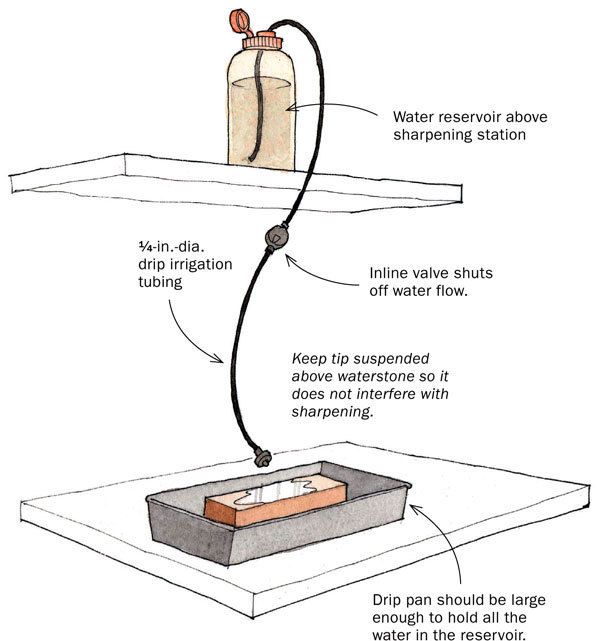 Because I don't have a sink in my shop, I used to use a squirt bottle to wet my waterstones during sharpening, but that was tedious and interrupted the sharpening flow. Now I use a simple drip system pulled together from castoff hardware.
A Tupperware water jug is placed on a shelf above the sharpening station. The water is siphon-fed from the reservoir through 1?4-in. internal diameter drip tubing. I have one 6-ft. hose with a 1-gal.-per-hour drip emitter and another with a 2-gal.-per-hour emitter; each hose has an inline valve. I select which hose to use based on how much water each stone in use needs.
To start the siphon initially, I sucked through the emitter until the water was flowing. To turn the flow on and off, I use the inline valve.
To avoid flooding the shop, I'd definitely not connect this sort of system to plumbing. Drip irrigation materials are available at most home centers or online at www.dripirrigation.com.
Drawing by Jim Richey.

Drawing by Jim Richey.