Silence Your Shop Vac
Most vacuums are screaming banshees. A simple box stops the madness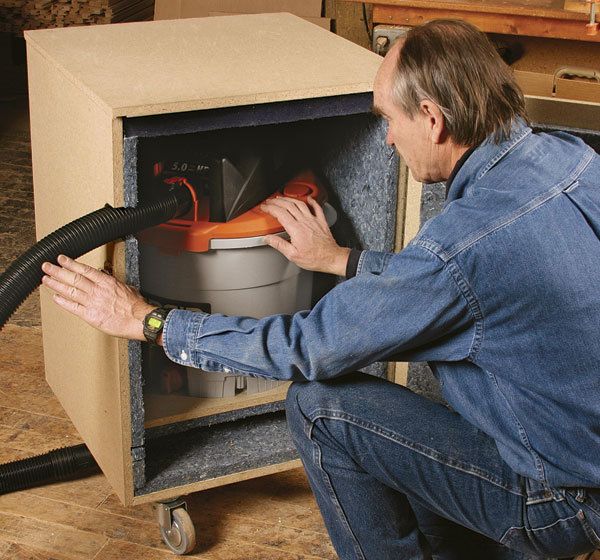 Sanding used to give me the choice of two evils: I could use the sander's onboard dust bag and let my lungs be the final filter, or I could attach a shop vacuum and replace dust pollution with noise pollution. To solve both problems, I built a particleboard box and lined it with acoustic padding. With the vacuum inside, the noise reduction was so great that I had it tested by a sound engineer. He registered an amazing 25-decibel reduction (see chart) to a level below that of an average conversation.
The vacuum can be switched on and off from outside the box, it will work with tool-activated vacuums, and I can now sand at will without creating either air or noise pollution.
Make the box in a morning The concept and the design are simple. Acoustic panels absorb 50% or more of the sound that strikes them; the…
Start your 14-day FREE trial to continue reading this story.