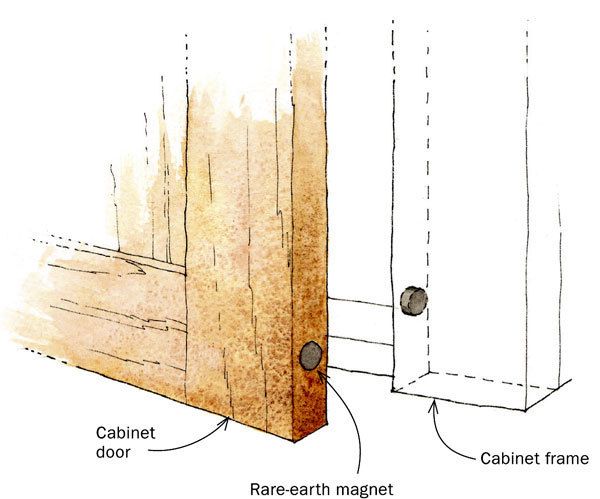 A cabinet door that always opens on its own is a big nuisance. However, the problem can be solved easily with a pair of rare-earth magnets. The magnets install in minutes, and they keep the door securely shut. One magnet goes in the door, one in the stile. Drill a 1/2-in.-dia., 5mm-deep hole in both. Be sure the polarity is right, then glue the magnets flush with a drop of cyanoacrylate glue. You'll be amazed at how well they hold.
Drawings by Jim Richey.

Drawing by Jim Richey.