Installing Euro-Style Cup Hinges
Simple layout and a dedicated jig make it easy to hang a cabinet door and fine-tune the fit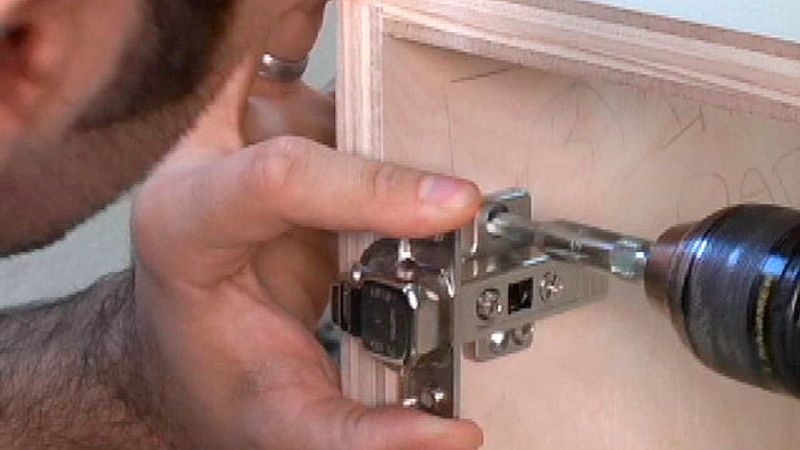 Marc Spagnuolo
Euro-style cup hinges are a great choice of hardware when installing cabinet doors in kitchens, shop furniture, and built-in cabinetry. In this video, Phoenix woodworker Marc Spagnuolo walks through the installation process during the construction of his Dead-Flat Assembly Table.
Buy a Jig or Build One
Euro-style cup hinges consist of two parts. A mounting bracket screwed to the cabinet and a hinge arm with a cup-shaped mounting plate that attaches to a round mortise on the door. The round mortise is cut with a 35-mm Forstner bit and a special European hinge-mortise jig, which is available commercially or can be made in the shop.
BUILD ONE: Use a plywood jig and your router to cut accurate round mortises. (subscription required)Read more…
BUY ONE: Read our review of six commercial European hinge-mortise jigs, or post your own review in our free-access online Tool Guide. Read more… 
For even more information on installing a variety of hardware types—from hinges and pulls, to catches, and more—be sure to check out our entire lineup of hardware installation content.