Curved Dividers for Glass Doors
Add Federal-style muntins using a plywood template as a jig and a guide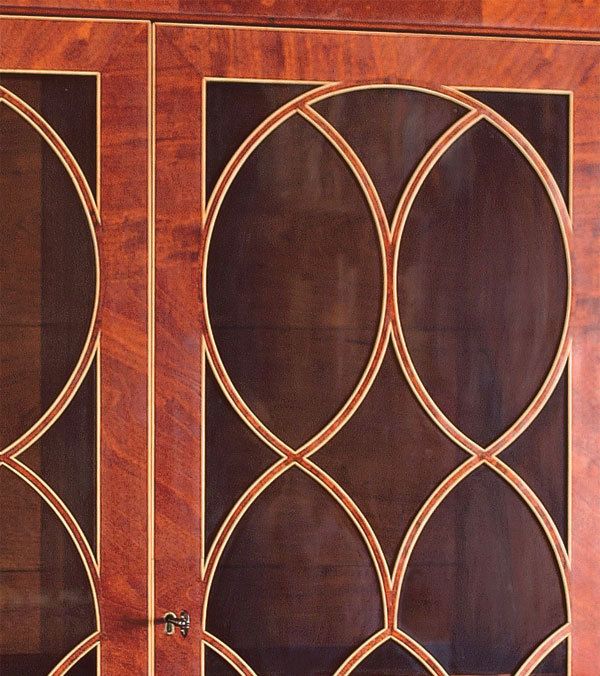 Synopsis: The graceful and elegant curved muntins used on Federal furniture take time to make. But when executed well, they can transform a piece. Richard Oedel has devised a method that uses a plywood template. This template guides him while cutting an assembling the ribs, attaching the muntin faces, and tying the muntins into the door frame. Follow Oedel step-by-step through the process and see if you can make your own divided-light glass doors.
From Fine Woodworking #190
American use of glass-paned doors with curved dividers, known as muntins, first appeared in the 1750s. These early muntins were thick and chunky, like exterior window panes. However, by the beginning of the Federal period, the muntins on furniture were graceful and elegant, influenced heavily by the designs of Sheraton and Hepplewhite.
Making these doors has always been a time-consuming task, but when executed well they elevate any piece. My method is centered…
Start your 14-day FREE trial to continue reading this story.