Belt-Sander Blade Grinder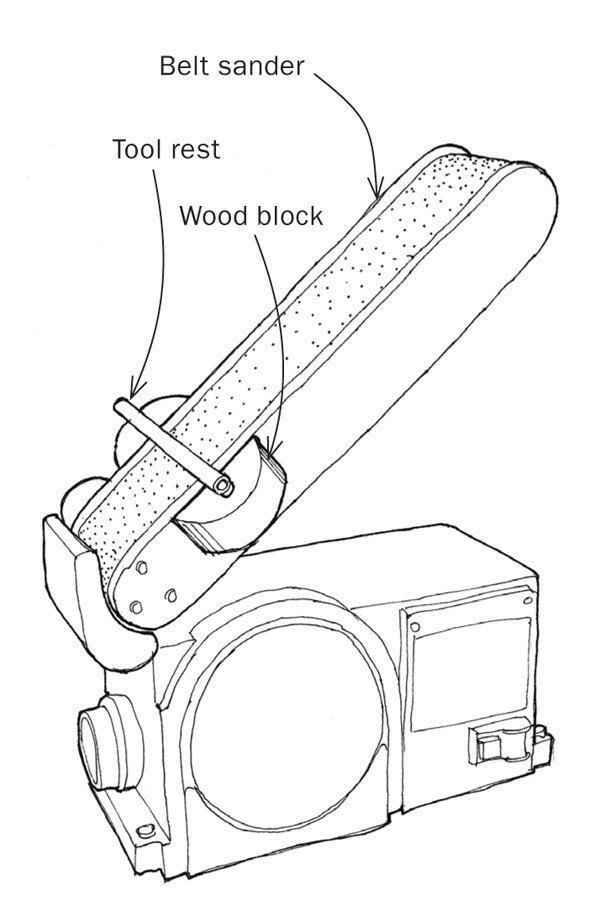 This jig is great for reestablishing the bevel on a chisel or plane blade. It can be used with almost any stationary belt sander. The tool heats up less than on a grinder, so you're unlikely to burn an edge. Also, the 4-in.-wide belt grinds the entire blade evenly, unlike other setups where you must move the blade back and forth.
The fixture costs about $10, mostly for the tool rest (a chromed steel drawer pull from a hardware store). To make the jig, bolt two 1-in.-thick blocks onto the steel frame of the sander flush with the top of the sander bed. Drill holes in the blocks to receive the legs of the tool rest (drawer pull). To make sure each leg hole is the same depth, use a drill press with the same depth setting for both sides. The height of the tool rest over the…
Start your 14-day FREE trial to continue reading this story.