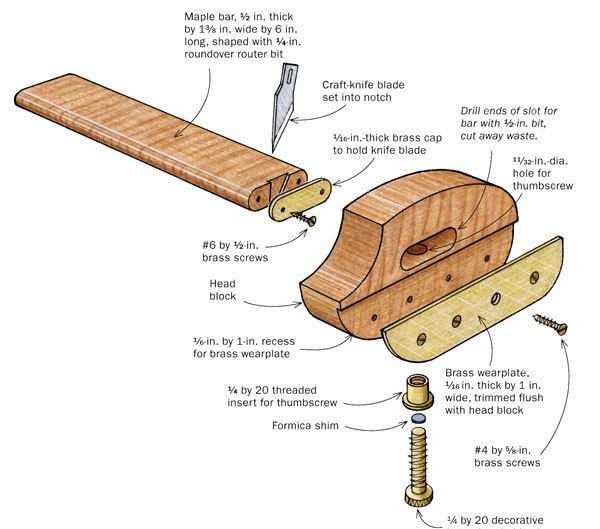 Q:
In Steve Latta's recent article on applying cock bead to a drawer (FWW #183, p. 44-49), one photo showed a slicing gauge, an interesting and useful tool. Where can I get one, or better, how can I make one?
Jack Barnes, Midlothian, VA
A:
My slicing gauge is shopmade from maple, with a brass wearplate and thumbscrew. This gauge works like a regular marking gauge, except that it uses the tip of a craft-knife blade as a cutter, allowing it to scribe a deep, clean line. Dimensions are typical (see drawing), so don't be afraid to customize them. I buy the hardware from Rockler (www.rockler.com); you can pick up a sheet of 1/16-in.-thick brass at any good hobby shop.
Begin by roughing out the head block. As the drawing shows, drill a hole in the bottom for the thumbscrew. Cut the slot for the bar…
Start your 14-day FREE trial to continue reading this story.