Metabo - KGS 303 Sliding Compound Miter Saw
Metabo's sliding compound miter saw is a sturdy, no-frills machine that features a soft-start motor.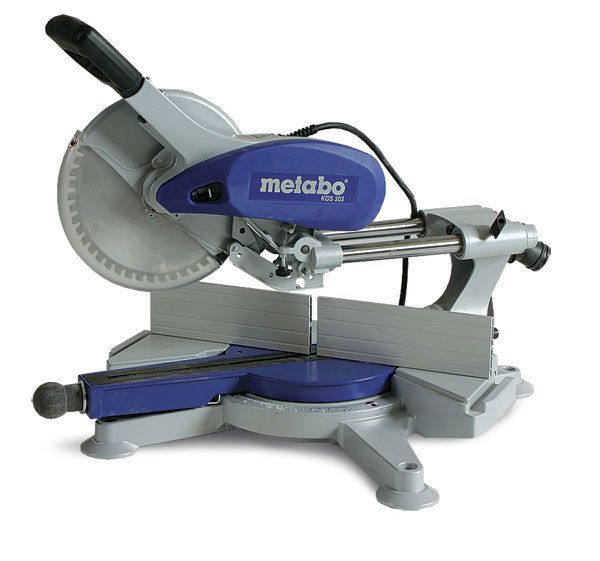 This is a sturdy, no-frills machine let down by its relatively high price. The soft-start motor is nice, but the blade takes longer to stop than the others. The manual gives no guidance for adjusting the bevel stops, and selecting angles near the miter detents was a chore—the cast scale is imprecise, and there's no override to overcome the tension of the detents. The auxiliary fences are
excellent and a huge improvement over the small ones fixed to the saw. The horizontal handle is perfect for either hand.