Chicago Electric - 90891 10-in. Sliding Compound Miter Saw
Sold through Harbor Freight Tools, this low-cost miter saw leaves a lot to be desired.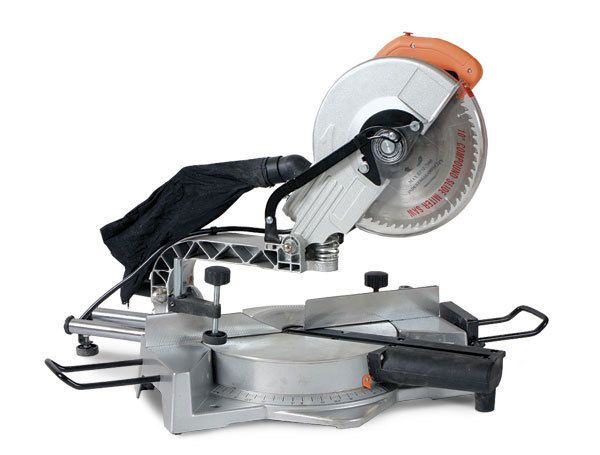 This tool's many flaws led to extremely poor cutting results. Although performance improved dramatically with the Forrest blade, it still wasn't good enough to justify buying a blade that costs more than the saw itself. The saw-head spring is too strong; struggling against its resistance made all operations jerky and imprecise. With left-handed use, the retracting blade guard struck the fingers.