Mixol - Pigment Tints
Mixol tinting colors are made of finely ground pigments and come concentrated in liquid form.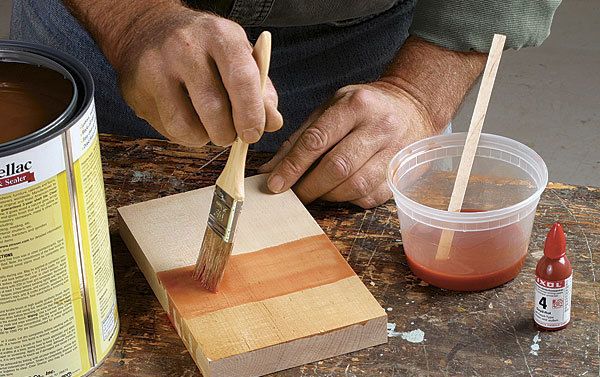 One of the most important steps toward achieving the perfect finish is learning how to use color. By using layers of color in stains and glazes, you can produce finishes with a greater visual depth than a simple clear finish. As the color builds, you can manipulate the final look by tinting the finish.
One of my favorite new products for achieving various color effects is Mixol brand tinting colors, made of very finely ground pigments. They come in liquid form and are highly concentrated for outstanding tinting strength. Because they are pigments (unlike dyes that are more transparent), these tints can be manipulated from translucent to opaque, depending on how much you use.
Mixol can be added to virtually any finishing product: stains, fillers, glazes, and topcoats (including shellac, lacquer, and oil- and water-based varnishes). They are sold in three container sizes in more than two dozen shades.
Mixol tints (made in Germany) are available from Woodcraft (www.woodcraft.com), Homestead Finishing Products (www.homesteadfinishing.com), and other online sources.
-Peter Gedrys is a professional finisher and gilder in East Haddam, Connecticut