The Effects of Ammonia Fuming on Ebony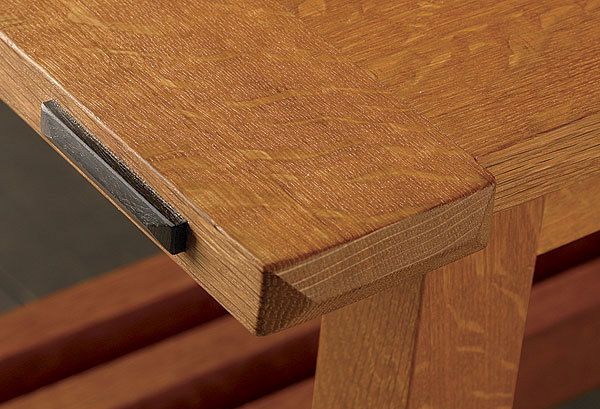 Q:
I plan to fume a quartersawn white oak chair with ammonia to impart a brown color to the wood. I'm using ebony to pin the mortise-and-tenon joints. Will the fuming affect the color of the ebony?
Ross Newman, Langley, B.C.
A:
Ammonia colors wood by reacting with the tannic acid present in species such as oak and walnut. Ebony contains very little tannic acid, so it should remain unchanged by the ammonia treatment.