Tablesaw Tenoning Fixture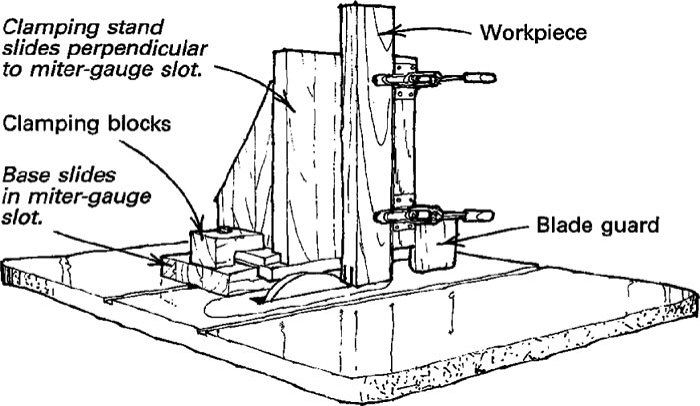 A good tablesaw tenoning fixture must be heavy, strong, rigid and accurate. That's why I made my massive tenoning fixture from an old laminated-maple, science-lab tabletop. The fixture has two main parts: a base that slides in the miter-gauge slot on a steel key and a vertical clamping stand that slides across the base perpendicular to the miter-gauge slot. Clamping blocks are bolted into the base to hold the vertical stand in place after it's been moved into position to cut the correct-size tenon. Permanently attached lever-action clamps, like those by De-Sta-Co., screwed to the fence on the vertical stand hold the workpiece. As a safety feature, I added a blade guard on the trailing end of the fixture.
On production runs, I cut the tenon in one pass by mounting two identical blades separated by spacers, which set the final thickness of the tenon. Normally, though, when…
Start your 14-day FREE trial to continue reading this story.