Laminate Closes Gap Under the Rip Fence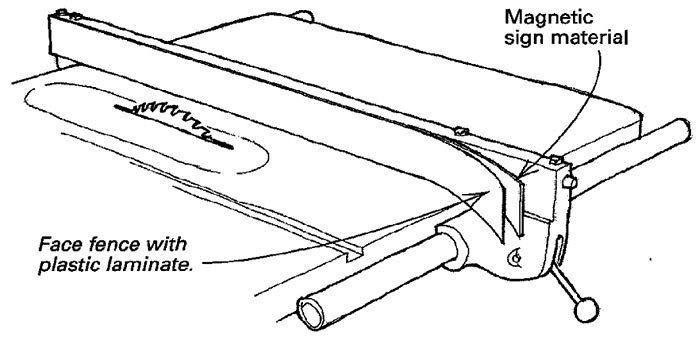 To prevent thin stock and plastic laminate from slipping under a rip fence, buy a scrap of magnetic sign material, and use spray glue to attach it to a strip of laminate that's the length of your fence. Stick the strip to the face of your rip fence, and slide it down, flush with the tabletop.
Rod Barnard, Seattle, Wash.
Fine Woodworking Magazine, August 1995 No. 113