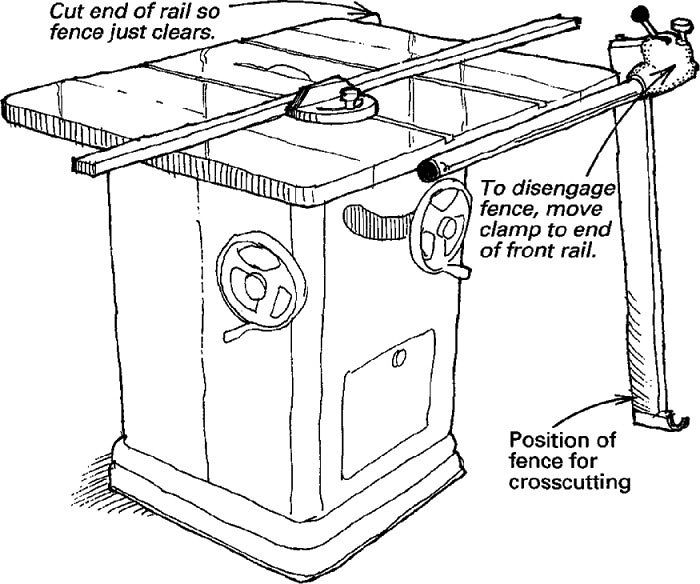 Removing and then reinstalling the rip fence from my saw each time I crosscut a long board was time-consuming and awkward. My solution was to cut the rear rip-fence guide as shown to allow the fence to hang from the front guide. After the cut, I simply swing the fence up and reinstall it on the rear guide.
R. Coady, Picton, Ont., Canada
Fine Woodworking Magazine, February 1993 No. 98
Start your 14-day FREE trial to continue reading this story.