Cutting Stretchers for Tapered Legs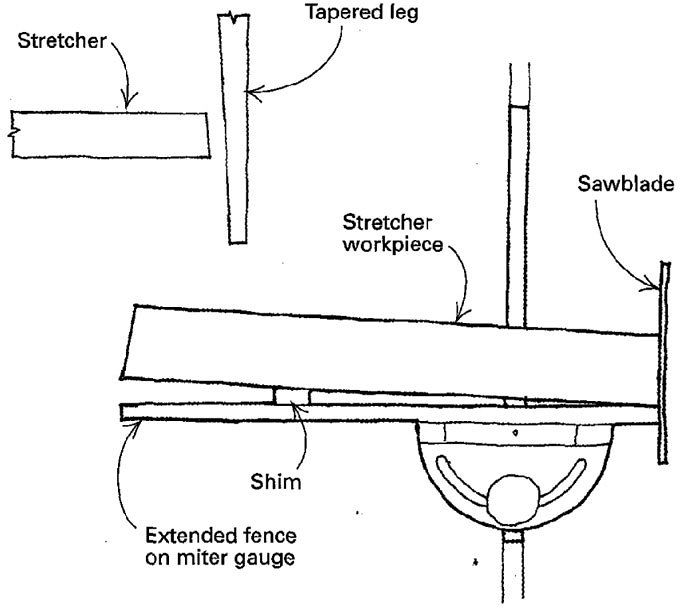 The ends of stretchers that join to tapered table legs must be crosscut at the same angle to join the legs properly. You can calculate the angle and set the tablesaw miter gauge to the calculated angle. But there is an easier and more accurate method similar to the way carpenters cut roof rafters.
Characterize the taper as x in. of taper over y in. of length. When you characterize the taper in this way, it's easy to set the proper angle by leaving the miter gauge set at 90¡ and shimming the stretcher out from the miter gauge to get the correct angle.
For example, if the leg tapers 1/4 in. over each 12 in. of length, place a 1/4-in. shim 12 in. from the sawblade to set the correct angle of the stretcher cut. Cut one end of the stretcher; then flip it over, and cut the other end to the desired length. If necessary, you can use a smaller shim closer to the blade if you maintain the same x to y ratio. In the example cited, a 1/8-in. shim 6 in. from the blade would accomplish the same result.
James Potzick, Potomac, Md.
Fine Woodworking Magazine, October 1998 No. 132