Fisch - Benchtop Mortiser BTM99-44252
The Fisch offers twin columns for improved stability and a microadjustable fence.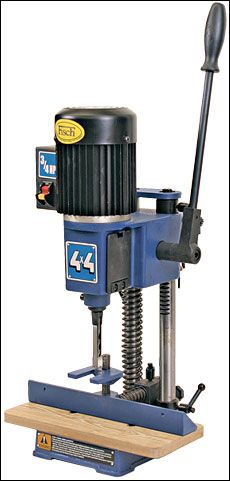 Properly set up and operated, a mortising machine cuts straight, square-sided mortises in relatively short order. The author had eight benchtop models shipped to his shop for a close examination. The Fisch has a microadjustable fence; an upper-limit stop on the support column; and a spring-loaded cogged lever that took two hands to operate.