Personalize Your Furniture
Three decorative carvings that are easy to do and require few tools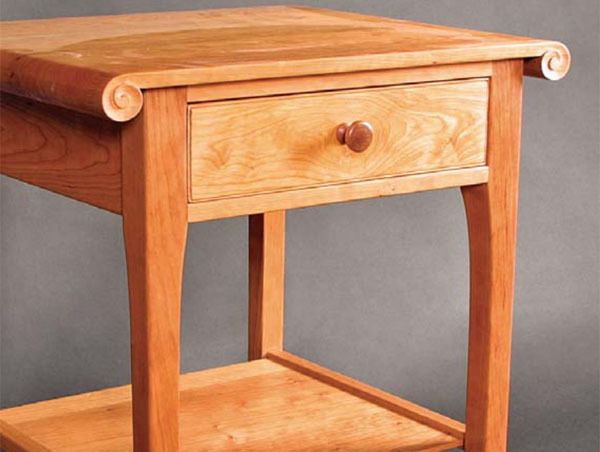 Synopsis: Hand carving dresses up a piece of handmade furniture and makes it truly personal. It's also a chance to cut loose from the bonds of ruler and marking knife and make a workpiece unique. Three embellishments — diamond beading, curls, and rosettes — require few tools and are easy to do. Furniture maker Charles Shackleton demonstrates his techniques for these decorative carvings.
A trademark of my furniture is evidence of the handtool work that goes into each piece. It can be as subtle as the variations of a handplaned surface, or as deliberate as hand-carved embellishments. These details catch the eye, add a pleasing effect to the overall design, and make each piece unique.
Diamond beading, curls, and rosettes are three carvings that occur frequently in my furniture, in numerous variations. Cutting these designs mechanically would require an expensive and complex tool, but carving them by hand is done easily—even…
Start your 14-day FREE trial to continue reading this story.