Fitting Drawers
You don't need a perfect drawer or case to get perfect results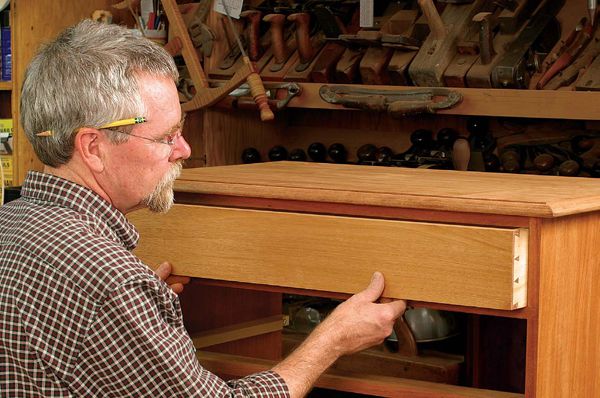 Synopsis:A well-fitted drawer is one of the things that separates fine furniture from factory-made pieces, but there are times when even the most experienced woodworker will have a drawer that ends up a bit crooked, warped, or twisted. Using techniques explained by furniture marker and teacher Philip C. Lowe, it's possible to get a perfect-looking fit even when the drawer itself is less than perfect.
A well-fitted inset drawer is one of the hallmarks of fine furniture, separating hand-crafted work from factory made. The hands and eyes go naturally to such a drawer, trying its piston fit and appreciating the fine gap around its edges. Articles and books have addressed the fitting of drawers, but most have focused on the best-case scenario, ignoring a common situation: fitting a slightly imperfect drawer into a slightly imperfect opening.
Ideally, a drawer should slide smoothly into place, with a thin, uniform…
Start your 14-day FREE trial to continue reading this story.