Cutting Coves on the Tablesaw
Safe, accurate methods for making your own molding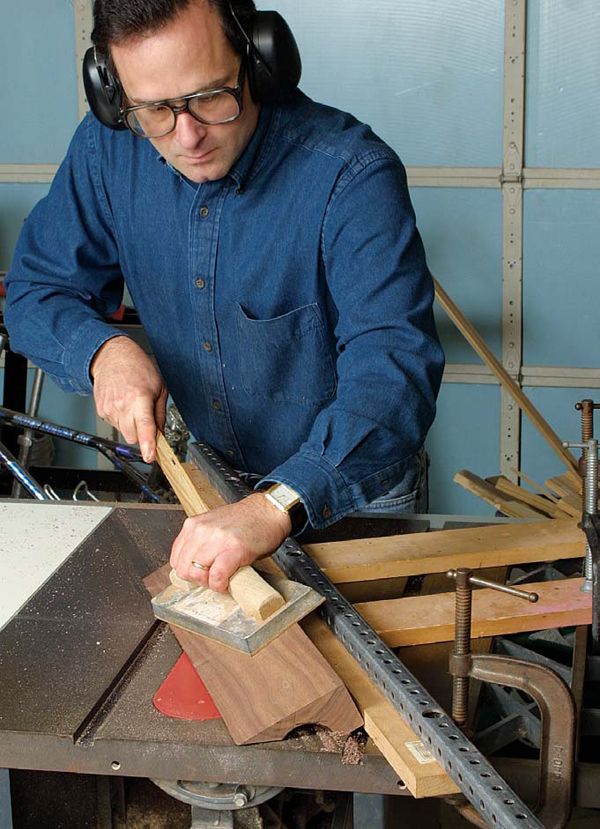 Synopsis: This article brings professional furniture making home to woodworkers not outfitted with fancy industrial machines; the author describes how to make an infinite variety of coves using a tablesaw. A shopmade parallelogram sets up symmetrical coves, and Stuart Sabol details how tilting the sawblade helps achieve asymmetrical coves. Along with safety tips, he offers tips on extending various miter gauges and explains how prudence benefits the finished product. He's even created a computer spreadsheet to simplify the process of determining the best blade-tilt and fence angles.
From Fine Woodworking #168
Coves often are used as a decorative element in the design of furniture and architectural moldings. Whether in the feet of a chest, in a transition section between upper and lower cases, or in crown molding, coves create delicate shadow lines that accent and enhance a workpiece.
There are two broad categories of coves: symmetrical and asymmetrical. A symmetrical…
Start your 14-day FREE trial to continue reading this story.