Quintessential Arts and Crafts
An illustrated guide to the elements that define this style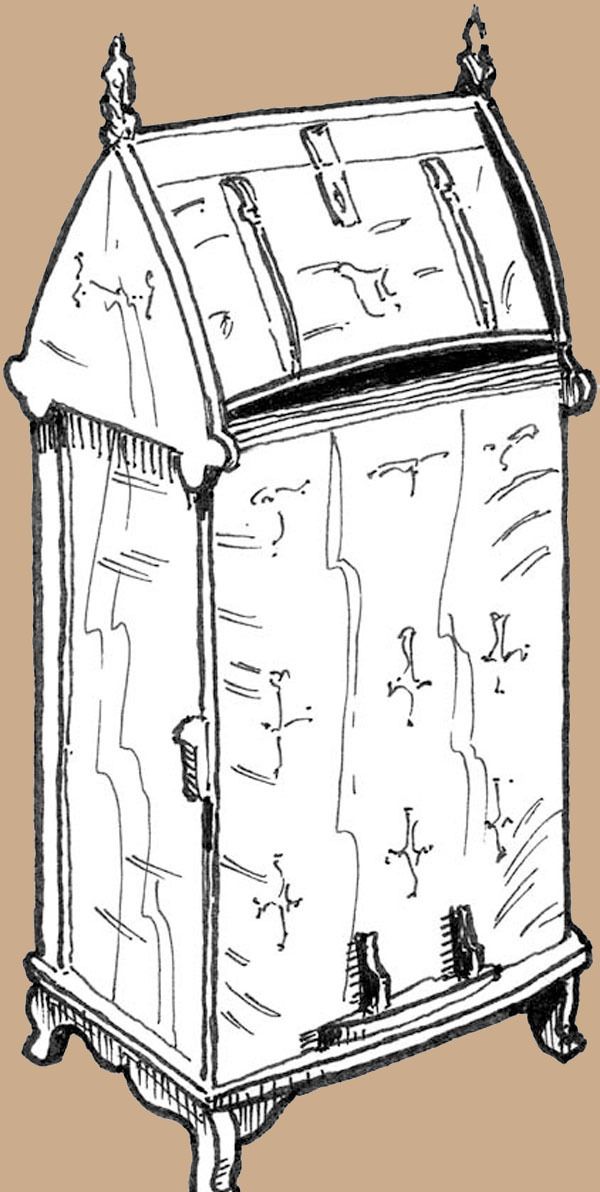 Synopsis: Graham Blackburn gives a detailed and richly illustrated introduction to the elements and materials of the Arts and Crafts style. Biographical summaries of each influential maker of Arts-and-Crafts-style furniture accompany his charming, hand-drawn illustrations of furniture pieces by renowned furniture makers, artists, and architects. You won't need further research to have a sound understanding of the era and style.
From Fine Woodworking #162
The Arts and Crafts style has been popular for a hundred years; there are examples in every antique and secondhand furniture store; reproductions abound; and it's a perennial favorite with woodworkers. But what exactly defines Arts and Crafts?
Ask anyone familiar with the style—also known as Mission, Craftsman, Crafts, Cloister or even Quaint—how they identify it, and you'll get answers that typically contain words such as "foursquare," "straightforward construction," "exposed joinery" and "quartersawn oak." Such elements make the Arts and Crafts style inviting to many woodworkers who are new to the craft and who are less intimidated by Arts and Crafts furniture than they are by other, more sophisticated styles.
Despite its apparent simplicity, however, it's just as easy to get a piece of Arts and Crafts furniture wrong as it is to fail at your first attempt at constructing a Chippendale piece that features cabriole legs—unless you have a full understanding of what the essential design details are and how they work together.
It's true that the Arts and Crafts style originated partly in response to overdecorated and directionless 19th-century furniture, but equally important were concerns about the shoddy quality of mass-produced factory furniture and its effect not only on the consumer but also on the people who made it. Arts and Crafts was conceived as an essentially utilitarian style affordable by all; the idea that its manufacture should be something in which the maker could take pride was central to the philosophy underlying what became known as the Arts and Crafts movement.
A piece of furniture built in the genuine Arts and Crafts style is therefore first and foremost completely functional. The furniture is solidly constructed with a minimum of superfluous ornament, unashamed yet not boastful of its joinery and, more often than not, made of oak—which is a supremely appropriate wood for hard-wearing furniture and a species that harks back to the period in furniture-making history when craftsmanship was valued more than commercial success.
The movement embodied the writings of a variety of influential 19th-century art critics, philosophers, architects, and designers such as John Ruskin and William Morris, as well as the work of 20th-century furniture makers Gustav Stickley (and his brothers), Elbert Hubbard and the Roycrofters. Other seminal figures included the noted California architects Charles and Henry Greene; Frank Lloyd Wright; and internationally known and influential designers and furniture makers Charles Voysey, Ernest Gimson and the Barnsley brothers.
For the full article, download the PDF below.
View PDF