General - 1-hp Mortiser 75-075 M-1
The General mortiser features depth and length stops and a rack-and-pinion adjustable head.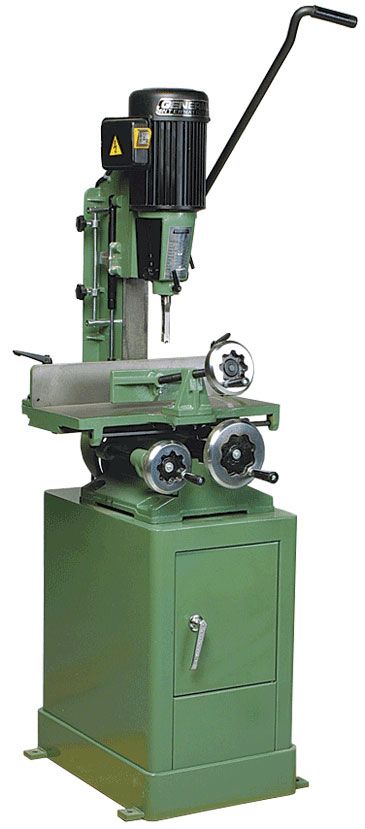 Large stand-alone mortisers have been around for nearly a century, but now several manufacturers offer more affordable stand-alone models with features that make them practical for serious hobbyists and small commercial shops. Compared with the drill-press add-ons and benchtop mortisers currently on the market, these mortisers feature lots of cast-iron tables that move, sturdy hold-downs, 1-hp motors, and extralong lever handles. Curious to find out just how well these machines work, I tested seven of them.
All things considered, I was pleased to find that all seven were well made and did a decent job cutting accurate mortises, even when running a 3/4-in. bit. That puts them head and shoulders above any of the drill-press add-ons or benchtop mortisers I've used. So it wasn't easy to choose a favorite.
The General was more pleasurable to work with than most of the others, and bit changing was especially easy on this model. It also has thick, brass wear strips on all of the dovetailed ways on the table and mortise head. The brass ways provided a smooth sliding action and should help ensure long life for the castings. The General stands out for cost, quality of construction, and ease of use, but the added versatility provided by the tilting head and fence put it at the top of the list.