Safe and Simple Arts and Crafts Finish
Pigment stains and dyes reproduce a fumed finish without the ammonia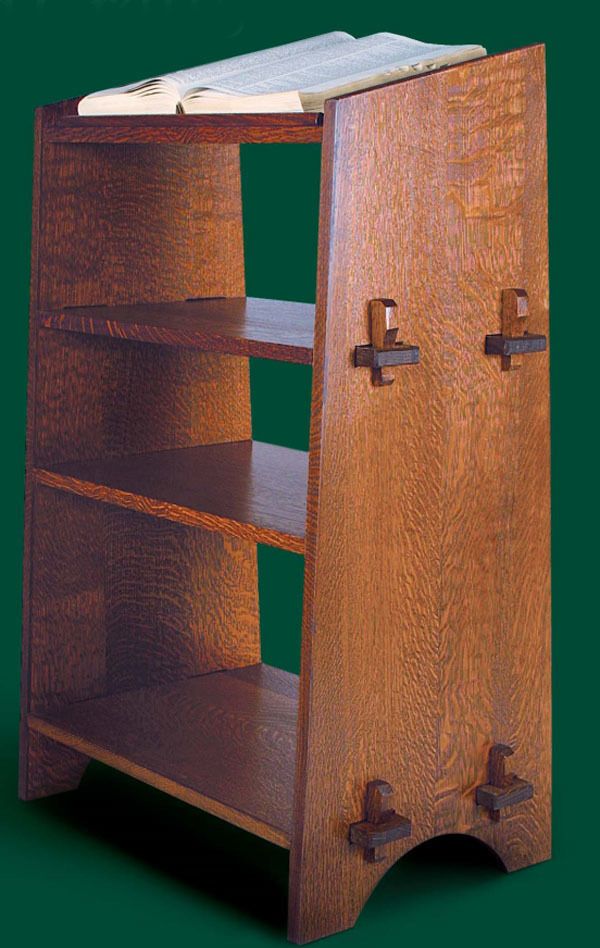 Synopsis: Gustav Stickley worked tirelessly to perfect a finishing process for quartersawn white oak using ammonia fuming. His noted process isn't hard, but it does have serious drawbacks. This article, by Jeff Jewitt, a professional finisher, explains how to achieve the look of a fumed finish under safer conditions, involving dye or pigment stain and lacquer or shellac, and he shows the variety of looks you can achieve depending on which stain you prefer.
The Arts and Crafts furniture that became the rage in this country in the early 20th century was a reaction against the ornate and excessive style of Victorian designs. Several companies, such as Roycroft, Limbert and Stickley, all produced this style of furniture. Gustav Stickley is considered by many as the leader and originator of this style of furniture in America, and he had a particular fondness for quartersawn white oak. He worked tirelessly to…
Start your 14-day FREE trial to continue reading this story.