Hock - Shellac Kit
Plane-blade maker Ron Hock sells this kit containing shellac, denatured alcohol, and instructions for application.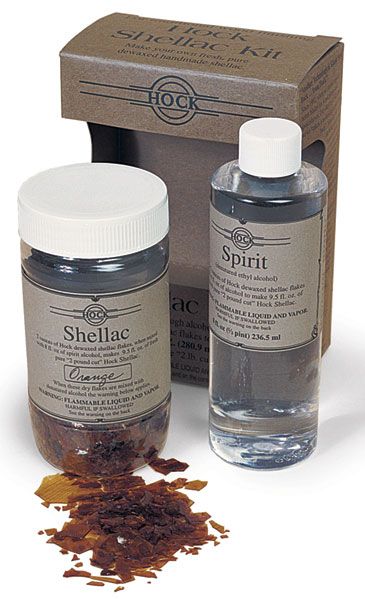 I like shellac. It is a durable and versatile finish. It can be sprayed, brushed, or wiped on and used as a topcoat, sealer, or barrier between disparate finishes. If you've never tried shellac, consider getting a small sample kit, now available from Ron Hock, known for his plane blades.
A Hock shellac kit consists of enough shellac flakes and denatured alcohol to mix up a 9.5-oz. batch, just enough finish for a small project. A brochure includes a bit of shellac history and directions for applying the product (brush, pad, or spray). Hock sells both blond (light-colored) and orange (darker) shellac.
Why buy unmixed when you can purchase ready-mixed at the home center? Premixed shellac is usually available only in orange and has a short useful life span. Shellac loses its water resistance and drying ability over time. Mixing fresh shellac from flakes guarantees good performance of the product.
The kit is a somewhat expensive way to buy shellac, but it offers a convenient, informative, and well-packaged introduction to using the finish. The product is available from Woodcraft (800-225-1153) or from Hock (888-282-5233).