An Inspired Tool Chest
Duncan Phyfe''s personal tool chest begets a handsome adaptation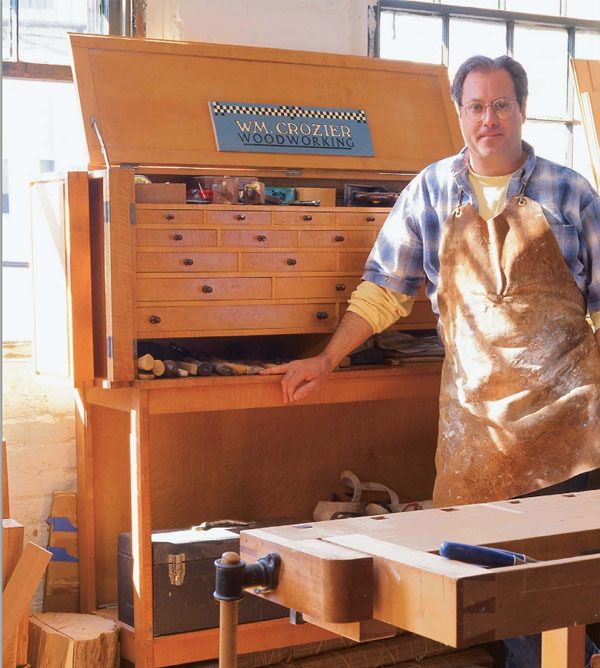 Synopsis: Early in his woodworking study, Bill Crozier had the luck to examine Duncan Phyfe's tool chest, a ruggedly built blanket chest with drawers and compartments inside for tools. The till had rows of shallow, beautifully proportioned drawers, joined with flawless dovetails, and below the drawers were dozens of molding planes nested in neat compartments. Crozier, in designing his own chest, lifted the drawer till and placed it on an open stand at a comfortable height. He shares how he organized his tools and how he built a lid and accordian-style doors that fold out of the way. And he explains how his use of the chest today is different from how he envisioned it when he first designed and built it.
Between my freshman and sophomore years at the Rhode Island School of Design, I was looking ahead to the fall when I would begin studying woodworking under…
Start your 14-day FREE trial to continue reading this story.