The Many Sides of Thomas Moser
He rode the Shaker revival to riches. Does that mean he's no longer a woodworker?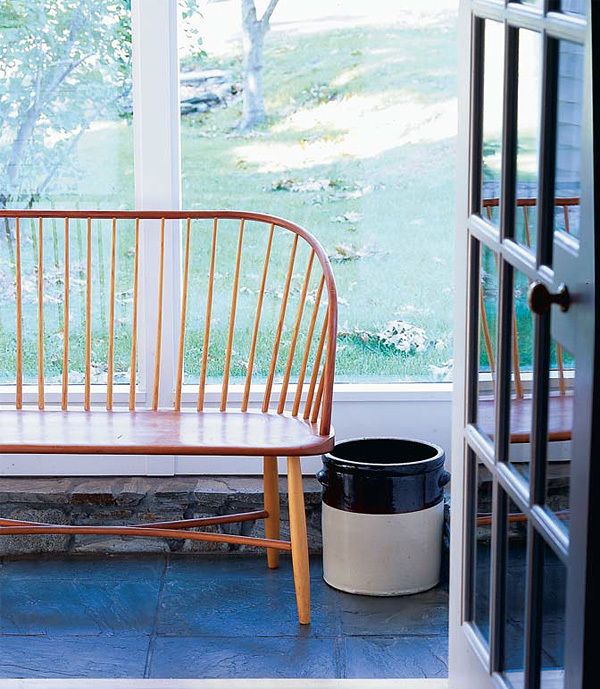 A biographical sketch of a man who took his love of Shaker furniture and converted it into a highly successful business producing handmade furniture in a factory. Whatever your bias on his techniques, no one can dispute Thomas Moser's influence on fine furniture making.
"We make furniture just like the Shakers did," Thomas Moser told an audience of woodworkers during a recent lecture. In the next breath, he described his shop: 65,000 square feet, 110 employees, a computer-guided router for cutting chair seats and a machine that dries glue in seconds using high-frequency radio waves. Just like the Shakers.
How can he get away with this statement? Because it's true. Thos. Moser Cabinetmakers of Auburn, Maine, builds furniture the oldfashioned way. The shop uses solid wood, dovetailed cases, mortise-and-tenon framework and hand-rubbed oil finishes. Compared with others in the high-volume world of production furniture, Moser might as well be making it like the Shakers.
Whatever you think of his furnituremaking style, Moser's effect on woodworking has been huge. He found a way to build handmade furniture in a factory, he created a market for solid wood and natural finishes before they were fashionable, and his two books on Shaker furniture have inspired countless woodworkers and raised the public's appreciation for traditional joinery. After 25 years in business, Moser is still the role model for woodworkers trying to hit it big.
With a record like that, he should be a woodworker's hero, and yet his success has made him something of an outsider. He is often viewed as a businessman rather than a woodworker and, worse, one who advertises a handmade product but no longer delivers it. This is just one of Moser's many paradoxes. His name is synonymous with craftsmanship even though he never became a master cabinetmaker himself; he has a skilled eye for form and a wealth of knowledge, yet many woodworkers write off his success, attributing it to smart marketing; his furniture has the look of the handmade, yet he's a manufacturer. Where is the truth? As usual, it's somewhere in between.
Don't confuse product and process
Moser's manufacturing approach—often scorned by one-of-a-kind woodworkers—is perhaps his greatest contribution to the field. Many have tried to imitate him, and even those who grumble about his assembly-line production call him a pioneer. No one disputes that his workmanship is far superior to mass-produced furniture and often surpasses custom work.
Moser was certainly not the first to mechanize craft. Michael Thonet, the Henry Ford of furniture, produced his bentwood chairs in the 19th century. Gustav Stickley's honest, Craftsman furniture was made in a factory. Moser's hero, the designer Hans Wegner (Moser went to Denmark to meet him) perfected highquality woodworking on a production scale. Like these legends, Moser balances technology and what he calls "the imperative of the material," the soundness of solid-wood design that he believes was lost in the industrial revolution.
Moser pulls it off by separating product and process. "In the early days of our shop, we also tried to replicate the methods (of the 19th century).
From Fine Woodworking #128
For the full article, download the PDF below:
View PDF