Housed Sliding Dovetails
A strong, hidden joint that's ideal for large cabinets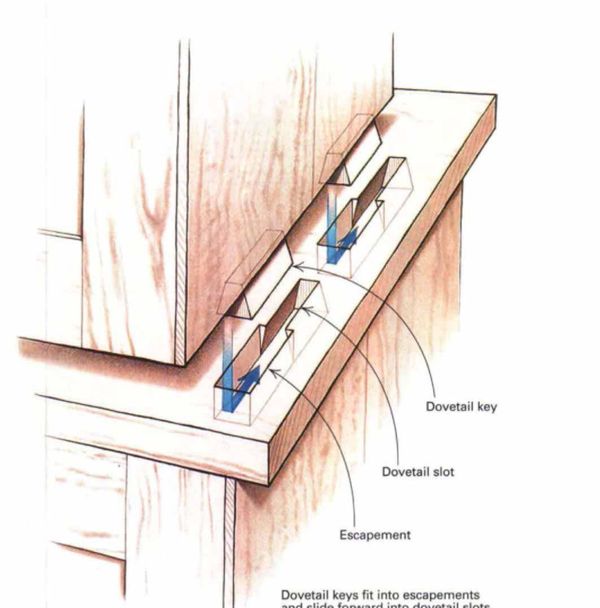 Synopsis: Tony Konovaloff makes furniture with a lot of knockdown joints to keep big pieces manageable in his small shop. He devised a strong connection method using housed sliding dovetails, which holds cases tightly together but knocks down without binding. They don't require special tools to make, or very much time, he says. He explains how to cut the dovetails first and then lay out the slots and escapements. He cuts the escapements before the dovetail slots and then fits the slots to the dovetails. Paste wax on all parts helps the joint work smoothly.
My shop is quite small. There is just enough room for a bench, a tool box and a place to stand and work. I like it that way. My tools are always within easy reach and are hard to misplace. And the shop doesn't require much heat in the winter. But there's one problem:…
Start your 14-day FREE trial to continue reading this story.