Machine Dovetails by Eye
Cut perfect pins on a simple tablesaw jig; finish up with a bandsaw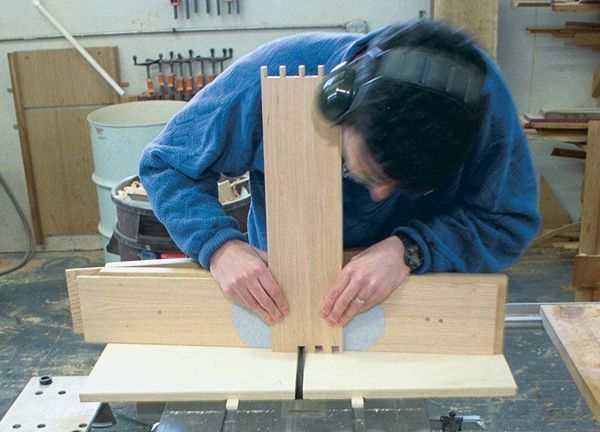 Synopsis: Jeff Miller uses his tablesaw and bandsaw to make dovetails that look hand-cut. He made a tablesaw jig that is fast to set up and helps him cut dovetails of any size and spacing, and it works well in a limited production setting. He explains how to cut the pins with the jig and how to set the width. Then he explains how to use the bandsaw to cut the tails. There are tips on what to do if the joint is loose and how to cover your tracks.
From Fine Woodworking #120
I like cutting dovetails by hand, but the nature of my business doesn't let me stay in practice. And I admit, I tend to lose a little accuracy when I'm out of shape. I've tried router jigs, but I've never found one I like. I find them fussy to set up, and to my eye, router-cut dovetails…
Start your 14-day FREE trial to continue reading this story.