Screws for Woodworkers
For best performance, choose the right screw, and install it properly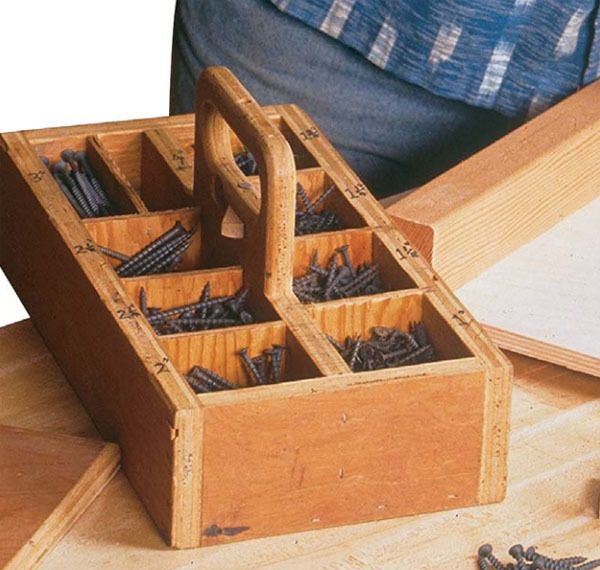 Synopsis: Sandor Nagyszalanczy visited several woodworkers to see what types of screws they use in their everyday work. They generally use drywall screws, standard tapered wood screws, or hardened steel production screws. Nagyszalanczy discusses what each type is best for and offers tips for effective use. Drawings show their differences, how they're measured, and what kind of clearances they need. He talks about when you need to drill pilot holes and which drivers are best suited to each screw.
Screws will never take the place of traditional joinery, but I can't imagine woodworking without them. What other fastening device so small, simple and inexpensive is capable of such extraordinary feats of joinery? Screws help build frames and carcases, mount hardware and trim, and attach tabletops to aprons—all with speed and ease. And even though screwedtogether assemblies are strong, they generally can be taken apart if the need arises.
Of the woodworkers that I've visited recently, most use standard tapered wood screws, drywall screws or hardened-steel production screws for everyday tasks. Each type of screw has different characteristics that make it better for some jobs than for others. The drawings on pp. 77-79 show the basic shape of each screw. Depending on the screw and the material that it's being driven into, you'll need to prepare a different kind of pilot hole to get the best fastening performance. I'll tell you more about that later.
Flat-head screws are by far the most common, but there are lots of head types and drive styles to choose from. Each head type is appropriate to a particular application. The traditional straight drive slot is still used on standard wood screws, but drywall and production screws use Phillips and square recess drives. These drive configurations are more secure, making them much easier to use with power drivers.
Standard wood screws—When someone says "wood screw," most of us picture a pointed, tapered-body screw. It's commonly available with either a straight drive slot or a Phillips-drive recess and three head types: flat, round and oval. Standard wood screws have the greatest range of sizes, from a #0 (about 1⁄16 in. dia.) by 1⁄4 in. long to a #24 (about 3⁄8 in. dia.) by 5 in. long, which makes them the only choice when you need a very small or very large screw. And these screws are good for everyday fastening tasks as well as for restoration and reproduction work.
These screws require a stepped pilot hole of two diameters— one for the threaded part and the other for the thicker, unthreaded shank. Pilot holes must be carefully sized to prevent screw breakage. The thick, shallow threads found on these screws don't bite into wood as aggressively as deeper threads do, so standard screws don't hold as well as the newer hardened-steel production or drywall screws.
From Fine Woodworking #115
For the full article, download the PDF below:
View PDF